Blog post
NHS Reset: A green NHS reset
The importance of climate action before, during and after COVID-19.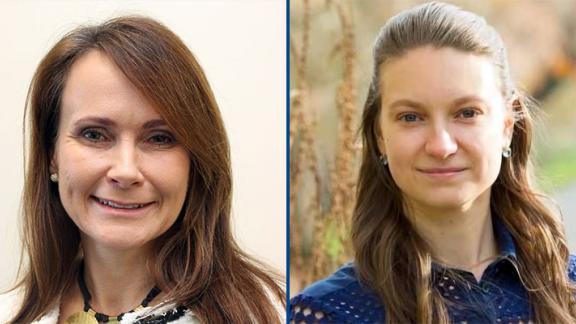 NHS Reset is an NHS Confederation campaign to help shape what the health and care system should look like in the aftermath of the pandemic.
In this blog, Catherine Hope-MacLellan, lead executive for sustainability at Hampshire Hospitals NHS Foundation Trust, and Yulia Omer, sustainability researcher, discuss the importance of climate action before, during and after COVID-19.
The NHS has made significant progress in sustainable development in recent years. However, in 2020 it has failed to achieve its target of 34 per cent reduction in carbon emissions from the 1990 baseline. Greater sustainability action is needed, but what does it look like under the pressures of COVID-19?
Importance of climate action
Firstly, times of crisis highlight the need for organisational strategies that can simultaneously deliver improved employee morale, more efficient business processes, stronger public image, increased employee loyalty and increased brand recognition. What HR director wouldn't say an enthusiastic 'Yes!' to this? However, it might surprise many HR directors that a comprehensive sustainability strategy can contribute to all of these benefits as illustrated by numerous studies.
As an HR director in the NHS, I am also the lead executive at our hospital trust for sustainability. It may seem surprising that this role is not held by a team member in our estates or facilities teams. However, for me a strong programme on sustainability is part of our employer brand and it plays a key role in attracting employees and creating alignment between employees' personal values and our institutional values. Existing and potential employees can distinguish between companies that truly embrace sustainability and those that use it simply as a slogan. People are looking for authenticity – whether your brand statement really is you, and reiterating the importance of climate action during these times is a big part of achieving this goal.
Parallels between COVID-19 and climate change
Interestingly, there are lessons to be learned from the similarities between the coronavirus crisis and climate change. Firstly, both are global issues that require large-scale collaboration, taking into account the latest evidence and exercising precautionary principle. Secondly, they are 'marathons' with no quick solutions. We need to safeguard the wellbeing of our colleagues in the long term, as they carry out difficult daily tasks. Finally, both crises increase demand for healthcare and threaten its provision. Climate change is increasing the frequency and intensity of weather events altering the transmission of food-borne, water-borne and zoonotic infectious diseases. Simultaneously, long international supply chains are vulnerable to factory closures caused by disease outbreaks and extreme environmental events (e.g. effects of COVID-19 in China in 2020 and hurricane in Puerto Rico in 2017). COVID-19 has shown that fast mobilisation in healthcare is possible. Although the issue of climate change feels less imminent, there are three key drivers that make environmental sustainability relevant to our trust today:
Co-benefits – action on climate also benefits public health, employee retention, wellbeing, budget, patient satisfaction.
National mandate and support – For a Greener NHS campaign and Net Zero NHS plan due later in 2020.
NHS employee support – 98 per cent of 6,000 surveyed UK healthcare staff say it is important that their organisations act on environmental sustainability.
Climate actions we took this year
Climate actions we continued to take throughout the pandemic can be divided into four themes:
1. Mobilising our people
This involves the appointment of board level sustainability lead to work alongside current sustainability manager. We also work on individual projects with members of staff who can share expertise of their working area.
2. Long- term vision and planning
We will be the first trust in the UK to have commissioned a Net Zero emissions strategy with a deadline of 2030. We also measure our progress through sustainability section in our trust annual report, submit data to national SDU reporting database and evaluate progress against sustainable development goals using tools available to NHS organisations.
3. Taking advantage of opportunities
These tend to be a collection of ongoing projects that occur when opportunities arise. For example, in April we procured extra electric bikes to provide safe travel options for staff. Remote working was introduced within two to three weeks in March for over 1,000 staff, reducing traffic into the hospital. We published analysis of environmental and other benefits of telemedicine, contributing to the NHS Long Term Plan target of 30 per cent reduction in outpatient appointments.
4. Investing in research
Finally we continue to collaborate with the University of Surrey, hosting a PhD researcher, who examines ways to reduce waste and energy use across the trust.
Overall, we believe that acting on climate change is ethical, economical and beneficial for future-proofing our services. A pandemic is not a reason to roll back on the action but an opportunity to reset, be flexible and create solutions that produce multiple co-benefits rather than unintended consequences. And as with pandemic, a hospital trust alone cannot successfully act on climate. Local authorities, suppliers and all other healthcare organisations must play their collective role and the best time to start, no matter how small, is now.
Catherine Hope-MacLellan is director of people and lead executive for sustainability at Hampshire Hospitals NHS Foundation Trust. Follow the trust on Twitter @HHFTnhs.
Yulia Omer is PhD researcher in sustainable working practices at the University of Surrey. Follow her on Twitter @YuliaOmer.