Blog post
NHS Reset: Frugal innovation in response to COVID-19 – doing more (and better) with less
Across the globe, COVID-19 has spurred an explosion of innovation. But how have different health services approached this global emergency?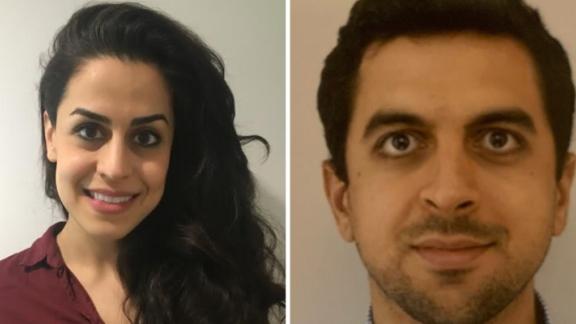 Across the globe, the COVID-19 pandemic has spurred an explosion of innovation. But how have different health services approached this global emergency? Here Dena Ettehad and Bilal Abou El Ela Bourquin, two junior doctors working on the frontline of the English healthcare system, explore an array of ingenious international innovations.
The COVID-19 crisis has both necessitated and catalysed unprecedented, innovative responses across the global. The pressing need for swift, inventive and scalable solutions, combined with a lack of time and resources, has sparked a wave of fast and frugal innovations. Frugal in the sense that they do more with less for the many, and creative in that they are resourceful in the face of bureaucratic hindrances and resource constraints.
In the space of a few months, we have seen a wide array of ingenious innovations at home and abroad. China constructed a 1,000-bed hospital in ten days; the NHS repurposed convention centres into Nightingale hospitals; India and Pakistan refitted trains as COVID-19 isolation wards and testing centres; Italy produced ventilator valves using 3D printers and converted scuba-diving masks into continuous positive airway pressure masks for assisted breathing; researchers produced "new drugs from old vials" in the case of the common steroid dexamethasone; and distilleries pivoted to produce millions of bottles of hand sanitiser, to name but a few creative solutions. 
Amid all that has been going on around us, few if any countries have been afforded the luxury of following the traditional processes of evaluating new technologies, processes and medicines. Given the imperative to scale up protective equipment, ventilators, medicines and potential vaccines the world over, costs must be contained to affordability. Repurposing, reuse and rapid deployment are critical in enabling this and are similar to the three principles of the circular economy: recover, reuse and recycle.
While there are many who want to see the containment or cure of COVID-19 at any cost, equity and fairness can only be guaranteed if the solutions are affordable to societies as a whole. Frugal innovation enables wider coverage and more equitable access to safe healthcare under existing circumstances and resource constraints. It has been touted for its merits in serving those at greatest need, for making business internationally competitive and for achieving sustainable development. 
This has indeed been the experience of many low- and middle-income countries, even before the COVID-19 pandemic, which is precisely why so many frugal innovations have emerged from these contexts. We can reap great benefit by learning from and adopting similar innovations in the UK context. This so-called 'reverse innovation' is enabled by improving global knowledge flow and by removing the unconscious biases towards researchers from low-income countries.
There is much to be learned from times of crisis for times of plenty. For a start, the three key principles of the frugal innovation movement: 
1. learn to better with less
2. be agile in changing to circumstance
3. be inclusive in helping beneficiaries. 

Moreover, that humanity must learn from everyone, for everyone. And finally, that all our healthcare systems are fragile and that this pandemic may serve as the great leveller. Going forward, we hope that a rise in frugal innovation will also help address collateral issues of unemployment, inequality and climate change.
For more information, see our report International Crisis-led Healthcare Innovation in Response to the COVID-19 Pandemic and the related article from our co-author Matthew Harris Fast and Frugal Innovations in Response to the COVID-19 Pandemic.
Dena Ettehad is an academic foundation doctor at Imperial College Hospital NHS Trust. Bilal Abou El Ela Bourquin is a foundation doctor at Cambridge University Hospitals and Royal Papworth Hospital NHS foundation trusts.