Article
Is the NHS awash with cash?
Facts and figures on the financial health of the NHS.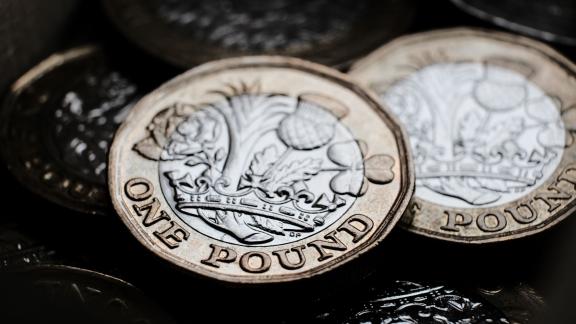 In September 2021, the government announced that the health and care system would receive a £36 billion funding settlement over the next three years. This would be funded in part by a new health and care levy - a 1.25 per cent increase in National Insurance contributions from April 2022.
Nearly 12 months on from the announcement and after what was billed as 'record investment', why are healthcare leaders saying more funding is needed?
Here we explore four reasons why, despite last year's settlement, the NHS is actually worse off financially – and at what cost.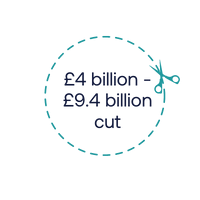 1. Soaring inflation
Spiralling inflation has reduced the value of the NHS budget. This means the health service must now do more with significantly less. Price rises will push inflation even higher over the next few months, to around 13 per cent.
At the Spending Review in October 2021, the government set out an annual 3.8 per cent increase in NHS England's funding until 2024/25. But this was for 'baseline' funding only and does not account for inflation being higher than expected. 
Our analysis shows that the NHS is facing a real-terms cut in funding of between £4 billion and £9.4 billion. This is broadly in line with recent analysis by the Institute for Fiscal Studies.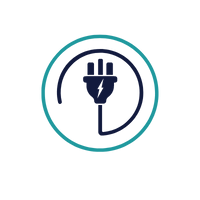 2. Big increases in energy costs
  The NHS is subject to massive increases in energy costs. Over the past year, energy costs have increased by 63 per cent and are set to keep rising. *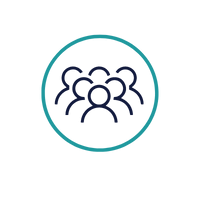 3. Extra costs for NHS pay
In July, the government confirmed that NHS staff in England will receive a pay rise of approximately 5 per cent overall. But only 3 per cent has been budgeted for. 
With no extra money coming from the government, the NHS will have to absorb the shortfall within its existing budget. This amounts to around an extra £1.8 billion of costs that were not planned for.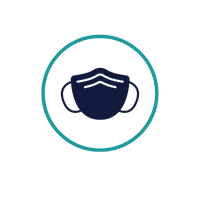 4. Ongoing costs from COVID-19
The pandemic has increased the cost of running frontline NHS services by £4-5 billion a year. This includes providing free lateral flow tests for staff, which are no longer funded centrally by the government.
Counting the cost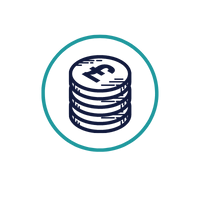 These extra costs leave the NHS in a perilous position. 
Local NHS leaders now fear that the unexpected spend will hold back attempts to reduce the waiting list for planned care and treatments. National NHS leaders have warned that money will need to be released from existing programmes such as those designed to rollout new technologies and boost diagnostic capacity across the NHS. These are key areas of investment that are required to reduce the elective and cancer care backlog. 
The gap in funding will either have to be made up by fewer staff being employed, longer waiting times for care or other areas of patient care being cut back
Local leaders fear it may also result in capital budgets being raided to plug holes in the day-to-day (revenue) budget of the NHS. This was a common feature during the 'decade of austerity' in the 2010s when the NHS received the lowest annual funding increases in its history.
The gap in funding will either have to be made up by fewer staff being employed, longer waiting times for care or other areas of patient care being cut back.
Could the NHS have been better prepared?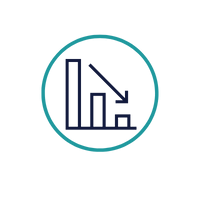 The mounting costs facing the NHS follow a decade of underinvestment.
Since its creation, NHS spending has increased by an average of 3.7 per cent per year in real terms. But from 2010/11 to 2018/19, NHS funding growth slowed to 1.4 per cent per year. 
This funding squeeze, alongside increasing levels of NHS activity, means that funding for NHS estates, medical equipment and preventative care has been deprioritised to pay for day-to-day activities.
In April, our chief executive explored why this historical context is important for understanding the present-day situation. Read his thread on Twitter:
What can be done?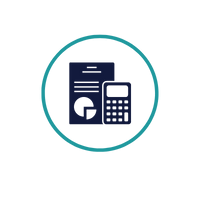 The new Prime Minister will need to provide a top-up in the Autumn Budget, or any emergency budget they hold, to make up the shortfall the NHS is facing. The health service needs at least £4 billion to make up for inflation during this year alone.
The new Prime Minister will also need to level with the public about the scale of the challenge facing the NHS and social care, and to do away with the myths and political rhetoric.
This must include a proper acknowledgement of where the lack of investment during the 2010s have left the NHS, and the huge gulf between levels of demand and capacity.
Footnotes
*Health Foundation analysis of ONS Inflationary pressures faced by public services in England: 2022 to 2023. *Excluding Green Energy Tariff and other energy costs (source: ERIC data)