Blog post
Improving services for autistic people and their families
Through joined-up working to service provision, small steps can lead to major improvements in physical and mental health for autistic people.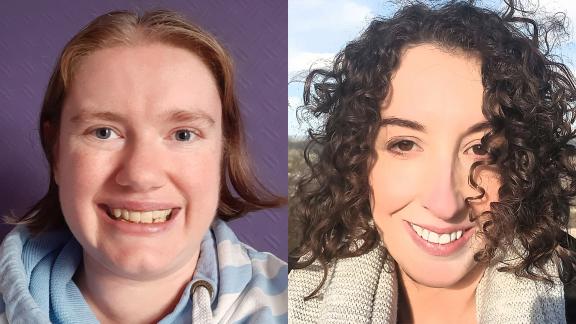 For World Autism Acceptance Week, 27 March to 2 April, Miranda Seed examines some of her own lived experience as a parent of autistic children, and together with Emily Elsworth, founder of Emily: Autism and Me, suggests how a more joined-up approach to service provision across health and care could improve the experiences of autistic people and their families.
"What's the current wait?" This is the most frequently asked question on my local autism support group's Facebook page, referring to waiting times for an autism assessment. In our area, for children, the answer is around 18 months from referral to assessment; in some areas, waiting times are as much as five years.  Adults typically wait for between one and three years and 86 per cent of all referrals exceed the NICE guidelines of a 13-week wait.
Accommodations made by school should improve children's ability to cope, but cannot remove their autism
Improved understanding of autism and its different presentations has led to record numbers of people seeking assessment, but waiting times are not the only barrier to diagnosis; some areas have changed referral criteria for children or will only accept referrals with confirmation from school that support has been sought from and provided by them, with no 'improvement.' This approach is flawed. Accommodations made by school should improve children's ability to cope, but cannot remove their autism. In addition, many autistic children mask their difficulties at school, to the detriment of their mental health, so schools can't corroborate the experiences of parents, and some children can't attend school because their needs aren't met there. For adults seeking their own diagnosis, navigating the process themselves can often lead to them giving up because it's confusing or they think they won't be believed. Despite being given information about co-occurring conditions at her diagnosis, Emily was discouraged from pursuing these as 'no support will be available for you.'
A unique set of inequalities
Getting support for children is also challenging, with services such as speech and language and occupational therapy overstretched. Group-based workshops giving generalised information and strategies to overcome communication and sensory difficulties can expose the inequalities in access to and experience of this type of support: such as the parents for whom English is an additional language; the single parent who has no time within childcare to get to an out-of-town venue on public transport; the carer who just can't afford to take time off work to attend.  
The link between autism and mental ill-health is well-evidenced. Anxiety disorders affect 42 per cent of autistic children but demand for children's mental health services is at a record high and some children are waiting up to three years for a CAMHS appointment, or are instead referred to digital or school counselling services which usually lack the specialist approach.
Autistic children, whether diagnosed or not, become autistic adults. Nearly 80 per cent of autistic adults have a mental health condition and up to 66 per cent have thought about attempting suicide. 35 per cent have done so, yet mental health services for autistic adults are mostly unhelpful, with standard talking therapies being ineffective at best and harmful at worst. Lack of improvement is sometimes blamed on the autistic person 'not trying hard enough.' Only 22 per cent of autistic adults are in employment and social isolation is common.
Myths and misconceptions around autism abound: Emily has been told by a consultant that she must only be mildly autistic because she can hold a conversation
Lack of accommodation for and understanding of autistic communication and sensory differences means autistic people face barriers to general healthcare. Myths and misconceptions around autism abound: Emily has been told by a consultant that she must only be mildly autistic because she can hold a conversation, had her diagnosis questioned and her needs dismissed. The sensory environment of healthcare settings can be overwhelming, and in our experience there needs to be better understanding among healthcare professionals of how autistic people can experience pain differently. Emily points out that assessment methods such as pain scales are too vague to be accessible.
Online, there's informal peer support: cohorts of experienced parents offering advice on everything from dealing with anxiety behaviours to negotiating with local authorities, and communities of autistic adults sharing experiences. Such groups are a lifeline, but they don't replace effective support from health and care services.
Opportunities for improvement
But there are initiatives already in place that can address these challenges with simple adjustments. Examples include sending photo stories of what to expect when issuing invitations to services like cancer screening; creating a sensory-friendly environment, providing clear visual instructions within settings; operating an autism passport scheme at Leeds Teaching Hospitals. Training for all staff in line with the Core Capabilities framework, delivered from the lived experience perspective, is crucial.
Joined-up working within systems between the NHS, its partners and the autism community can overcome barriers to diagnosis, autism-specific support and access to general healthcare services. This is already happening in the West Yorkshire Health and Care Partnership. Emily and I suggest finding digital solutions, adopting guidance on adapting talking therapies for autistic people, and having an assigned worker for autistic people with in-depth knowledge of autism and its co-occurring conditions, who can support, signpost and advocate for autistic people and their families.
Autistic people in England face significant health inequality, poorer access to healthcare and they die 16 years earlier than the general population because of difficulties they experience in staying mentally and physically well and getting appropriate help. With the autistic population ever growing, services must be designed and delivered in ways that meet the needs of all users, from childhood to adulthood.
Miranda Seed is senior business development manager at the NHS Confederation
Emily Elsworth is the founder of training and peer support consultancy, Emily: Autism and Me