Blog post
The importance of self care for local populations and for the healthcare system
Self Care Week is marked by taking a practical view on self care and the role community can play in it becoming part of everyday life.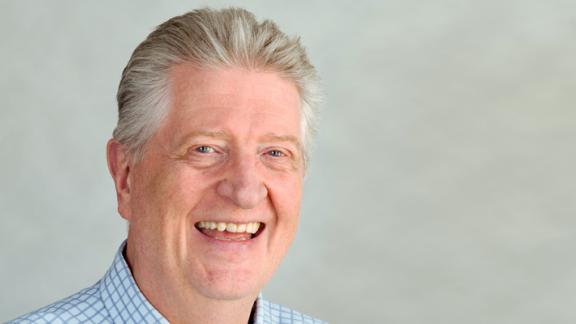 As a sense of community grows while COVID-19 continues to grip us, Dr Phil Moore, chair of NHSCC's Mental Health Commissioners Network, marks Self Care Week by taking a practical view on self care and the role community can play in it becoming part of everyday life.
It is time to stop blaming other people for not taking up self care opportunities. It is overdue that the healthcare community looks to itself. It is time for them to ask how THEY can make the help easier for real people to use.
Self care has been highlighted for many decades as an essential element of healthcare. Yet we have struggled to make this a widespread reality despite many efforts. Nonetheless it is vital for our wellbeing. Even more so, self care is essential for the healthcare system to be sustainable in the future.
Unless we encourage health and wellbeing through self care, people will be more likely to use our overstretched healthcare services. We only need to consider the incidence of obesity, diabetes, lack of exercise, and much more, without even mentioning smoking and alcohol. And we are not touching on the surge of mental health needs post pandemic.
Self care needs a sense of community that will support us as we endeavour to look after ourselves. Improving our lifestyles is tough for all of us and we all need encouragement and support! Furthermore, as self care increases, it can enhance a sense of community as we learn to rely on one another rather than purely healthcare services.
COVID-19 and lockdown have brought self care into sharp focus with the historic delivery of healthcare entering a 'new normal'. Community has been brought into prominence again as we have helped family, friends and neighbours out of necessity. The numbers volunteering has jumped and there is good evidence that kindness and volunteering improves our wellbeing.
One of the reasons the implementation of self care has struggled is an expectation that we would 'attend' events or courses. In my area the course for newly diagnosed diabetics was very poorly subscribed and we struggled getting people to attend lifestyle modification courses.
The reality is that most of our lives are much more about online access at a time and pace that suits us, especially with the pressures of work in a generally time-poor society. Additionally, the majority of us tend to access YouTube-style videos to learn about everything from cooking to construction or woodworking to worrying. Pages of text can be off-putting and may not be absorbed fully, though reading after watching may reinforce learning.
During the lockdown, my borough implemented mass texting of individuals with links to bite-sized videos on self care for long-term conditions and healthy lifestyle. We achieved well over 6,000 views in three months and more than 50 signed up to the newly diagnosed diabetes series (The Sound Doctor).
So, I would contend that it is time to rethink, reimagine and redesign self care with the help of us who need it and would use it. Digital does not suit everyone, but digital access in groups can be provided once lockdown is over, using the same systems as everyone else. The use of 'group consultations' is rising and can be done digitally as well as face to face.
Finally, peer support with easy and quick access to healthcare advice is an essential element of self care. Human contact is important but does not need to prevent the implementation of self care. There are many self-support groups online, on Facebook, Twitter and many other platforms. Moreover, digital can be a route to human contact by signposting to support groups, online or face to face.
With thoughtful planning, this can be achieved as evidenced by systems such as London's Good Thinking website. The Self Care Forum has plenty of resources for us to use. The Sound Doctor has hundreds of three- to five-minute videos supporting people to manage their long-term conditions and lifestyle. Imperial College has set up its Self-Care Academic Research Unit (SCARU) that is accumulating evidence about self care. There is the International Self-Care Foundation and the SelfCare Journal.
So, with all this evidence and resource, why are we struggling to bring self care to the prominence and use that is needed? Is it time to take a long hard look at what healthcare is providing and design it to fit the needs and preferences of real people rather than the needs of healthcare professionals and their 'idealised' patients? Is it time to treat people not as patients but as competent individuals who need accessible support to care for themselves better? Is it time to drag ourselves out of the twentieth century and into the twenty-first and adapt to the needs of today's population?
For all the good work going on, we need to see this happen at scale and with urgency. It is time for healthcare professionals like me to change before we ask others to change!
Dr Phil Moore is chair of NHSCC's Mental Health Commissioners Network.