Blog post
How can we support people with mental health issues to live independently?
A look at the success of the Progression Together model on people with mental health problems.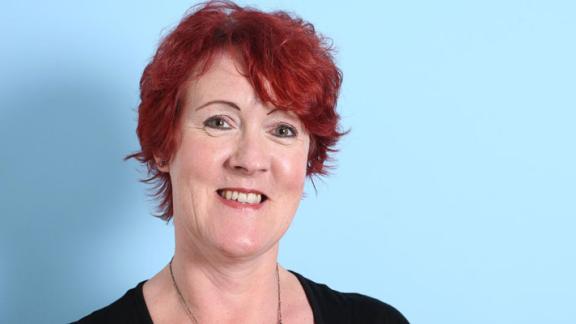 Liz Felton, chief executive of Together for Mental Wellbeing and one of the pioneers of residential services for people with mental health problems, shares how the organisation's Progression Together model is creating the right conditions – and environment – for recovery.
 
"For many years it felt like I was stuck in a revolving door. I was admitted and discharged from psychiatric hospital about once a year. Each time, I'd manage around nine months living on my own in the community and then three months in hospital." 

This is William. William has been sectioned more than 20 times throughout his life and every time an opportunity to support him to break this cycle was missed.

His experiences aren't uncommon. We know that when people leave hospital, particularly if they have been there for a long time, they might need support to transition back into their community. Often people can slip back into old behaviours and habits that may have contributed to their mental health deteriorating in the first place. William, for example, told us that when he came out of hospital, he would often drink, take drugs and not take his medication. After some time he would end up back in hospital.

This isn't good for William and it's not good for the acute mental health system, which we can't deny is under pressure. It's therefore important that we support people like William to break this cycle. If we can achieve this, we can reduce avoidable hospital admissions. But most importantly, we can enable people to move on with their lives. 
The question is: how can we better support people through this pathway from hospital to the community? Ultimately, how can we ensure William doesn't end up back in hospital? 
Having suitable accommodation is a major factor in anyone's recovery from mental distress. Numerous reports have highlighted how it can support recovery and relieve pressure on the system. 

In February 2014 the Department of Health's report Closing the Gap: Priorities for Essential Change in Mental Health referenced that the provision of housing can reduce episodes of mental illness and improve physical health. 

More recently, the Five Year Forward View for Mental Health recommended that an evidence base for specialist housing be established and that more NHS land be made available for supported housing. 

Finally, the Royal College of Psychiatry's report Old Problems, New Solutions demonstrated that there are problems in both admissions to psychiatric wards and in providing alternative care and treatment in the community. 

The need for these services is clear. But getting the type of support that is provided in this setting right is just as important as the provision itself. I remember someone at a conference saying: "It's the difference between running a home and supporting people to live independently." For me, that hits the nail on the head.

The people being supported in this environment may have been in long-term institutions and they may have very complex mental health needs. At Together for Mental Wellbeing, we have provided accommodation services to people with mental health issues since 1879, and we set up one of the first residential homes in England for people with mental health problems. Things have moved on significantly since then, but underpinning our approach is a belief that people can go on to lead an independent, fulfilling life no matter what their current situation is.

In 2011, we asked ourselves how we could ensure our residential services give people the best chance possible of achieving independence. We consulted with people that use our services, our staff and an external consultant. The result was our personalised model of accommodation support, Progression Together. This model is designed to give people choice and control over how they are supported, working alongside each individual towards their own goals. Ultimately. the aim is to equip people with the skills they need to move on with life. 

After transforming a number of our services to follow this model, and seeing positive benefits, we wanted to measure more widely the impact our Progression Together services have on people that use them. In 2013 we applied for and were awarded funds from the Department of Health to undertake an independent evaluation, carried out by the Mental Health Foundation. Today, during Mental Health Awareness Week, we are launching the final report. 

We found that during the course of the evaluation:
participants' wellbeing significantly improved
half of the participants moved on to independent living or less supported accommodation
all participants had developed new skills that prepared them to live independently
people became more engaged in health promoting lifestyle activities, such as taking part in exercise, eating healthier foods, managing their stress levels and maintaining better relationships with health professionals 
engagement in education and/or training increased significantly. 
These key findings show that the right environment and support can create the right conditions for recovery. We will be using what we have learnt from this evaluation to continuously develop and improve our services, as we roll the model out further. 

As for William, after receiving support from one of our Progression Together services in Surrey, he now lives in his own flat and is confidently managing the ups and downs of everyday life. 

Providing personalised support in an accommodation setting has far-reaching benefits for individuals and the wider health system. We hope to be able to support more people on this journey towards better mental wellbeing. 

Liz Felton is chief executive of Together for Mental Wellbeing. Follow the organisation on Twitter @TogetherMW
 
Like this post?
Share it on Twitter.