Blog post
Health and social care providers need to be self-sufficient in procuring equipment
Sir James Mackey, CEO of Northumbria Healthcare, talks about the innovative factory set up during lockdown to produce PPE for staff in the North East.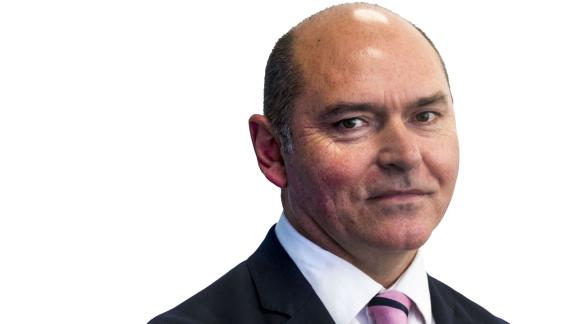 Sir James Mackey, chief executive of Northumbria Healthcare, talks about the innovative factory set up during lockdown to produce personal protective equipment (PPE) for NHS staff in the North East.
If the past year has shown us anything it has been how adaptable and innovative we can all be when we think beyond our traditional organisational boundaries.
When it came to the PPE shortages that we faced at the very start of the pandemic, we decided to do things differently by working with local manufacturers and harnessing our relationship with the local business community to create something unique.
Doing something different 
To take you back to the start of COVID-19, we were faced with a huge challenge: our supplies of things like protective gowns had dropped at one point to as low as 30 despite our teams using nearly 500 a day.
At that point we decided to do something different. In collaboration with industry experts and major textiles manufacturers, we started to produce our own gowns and other PPE locally. These were used to supply our own teams across Northumbria as well as health and care organisations across the region.
Fast forward 12 months and we now have our own 40,000sq/m factory site in Northumberland which was officially opened by the Prime Minister during his visit to the trust. 
Since opening it has produced well over 2 million protective isolation gowns and is now making scrubs, theatre hoods, masks, theatre hats, pillows and a range of other products to help the NHS and our partners.
As well as providing locally made, high-quality PPE, it has also created a much more resilient supply chain that lets us plan for future need across the wider North East patch.
Serving our community
But more than this is has cemented our commitment to the area we serve by creating more than 60 jobs for local people at a time when the pandemic is placing a huge strain on the North East economy.
We are confident this will lead to an even longer-term boost by creating the opportunity for initially ten apprenticeships in the area, with a hope that this will grow over time. This will encourage youngsters to explore a career in manufacturing and offer positions in sewing, cutting, warehouse and business administration and machine mechanics.
Self-sufficiency 
Now more than ever, health and social care providers need to be self-sufficient in procuring equipment – we are offering a solution that allows them to become non-reliant on international suppliers.
After such a difficult year, I'm immensely proud of this development and would like to thank everyone involved in this amazing team
Watch our short film about the factory: