Blog post
Exploring the evolving commissioning landscape
NHSCC is hosting a virtual members' event where there will be discussion on evolving commissioning functions, primary care networks, system working.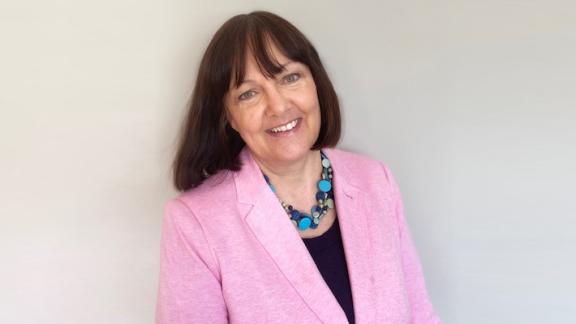 There has never been a more important time for clinical commissioners to come together, share experiences and discuss the role of CCGs in an evolving commissioning landscape. Louise Patten, chief executive of NHS Clinical Commissioners (NHSCC) announces the content and format of NHS Clinical Commissioners annual members event.
On 12 November, we will be hosting our first virtual national members' event for CCG leaders across the country, and it will be my first as chief executive of NHSCC. I'm really looking forward to it.
COVID-19 has placed the NHS into unprecedented times and people working across all parts of the system have done a phenomenal job in rising to the challenge. CCGs have played a key role in coordinating this effort and strategic commissioning will continue to be a cornerstone of how we deliver the best care to patients now and in the future. Our members event will be an opportunity to reflect and celebrate some truly innovative work.
Now is also the time to define the role of CCGs and commissioning in the new world of system working, and our annual event will be your opportunity to discuss what this looks like, share your experiences and connect with fellow leaders to drive this debate forward.
Throughout the packed agenda you will have the opportunity to discuss:
how we can evolve commissioning functions in systems to optimise the principles of subsidiarity, while recognising the benefits of working at scale
what primary care will look like in the new world as primary care networks mature
placing the best of CCG clinical leadership at the heart of system working
how we can work with local authorities, not just to commission together but also to drive integration within the ICS
using digital opportunities to support the changing role of CCGs.
Extending the invitation
As our member event is online, for the first time ever we are able to offer attendance to all staff of member CCGs who you wish to attend – there is no limit on places. So, this will be our biggest CCG member event ever. It will also be an opportunity for you to hear from me and my team and hear how we want to reflect your priorities over the coming year.
Crucially, you will still have the opportunity to:
attend a full day of sessions
hear from high profile speakers
ask questions ·
network with each other
share experiences
talk to a wide range of exhibitors in our virtual exhibition hall.
Join the first virtual NHSCC national members' event on Thursday 12 November 2020.
This is an event for NHSCC members only, so if you work in a CCG whose membership has lapsed and you wish to rejoin please email us at office@nhscc.org.
I look forward to seeing you there!
Louise Patten is chief executive of NHS Clinical Commissioners. Follow her on Twitter @LouisePatten_1