Blog post
Early intervention teams support discharge to assess, Birmingham
The Community Network, hosted by the NHS Confederation and NHS Providers, is shining a light on innovative practice among community providers.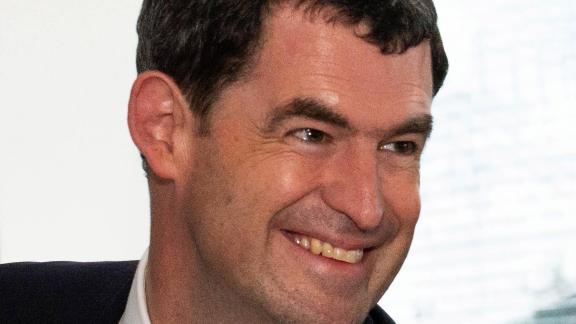 In this new blog series from the Community Network, leaders from across the community sector and beyond will be outlining how they are helping the health and care system respond to the big challenges ahead. 
In our first blog, Richard Kirby, chief executive of Birmingham Community Healthcare NHS Foundation Trust, shares how the planned roll out of his trust's early intervention model was accelerated as the pandemic hit, and how it expanded to support the national discharge-to-assess model, which sees medically optimised patients supported to leave hospital. 
In Birmingham, 1 March 2020 had been long-planned as the launch date for our new early intervention community teams, whose role it was to free up acute hospital capacity. The COVID-19 pandemic, the first national lockdown in England and the need to support as many people to be discharged home safely as possible, put these teams centre stage right from the start. Almost overnight, what was intended to be a gradual, phased-in approach across five localities became an accelerated roll out with expanded capacity to help deliver a step change in discharge-to-assess pathways.
Nationally, discharge to assess freed up 30,000 beds during the first COVID-19 wave, and freed up over 6,000 staff, including almost 4,000 nurses.
Here in Birmingham, right from their launch, our new community teams found themselves at the heart of our own system-wide efforts.
A new model of care
"Supported by early intervention beds, the community teams were designed as the core of a new model of care."
The origins of the early intervention model for intermediate care in Birmingham lie in a 2018 CQC inspection of services for older people. The inspection concluded that too often people experienced 'fragmented services leading to disjointed care.' As a result, the partners in the city – acute trust, community trust, adult social care and mental health services – came together with a clear commitment to a 'home first' approach. With support from Newton Europe, we developed plans for early intervention community teams (EICTs). These brought together health and social care professionals, plus access to domiciliary care, into integrated teams serving a locality of around 250,000 people and providing community care and reablement to avoid admission and support discharge. Supported by inpatient intermediate care (early intervention beds), the community teams were designed as the core of a new model of care.
The ideal vehicle for change
"…the number of medically fit-for-discharge patients in acute hospital beds fell from circa 650 at the start of the pandemic, to around 250 within a matter of weeks."
The teams had not been developed with COVID-19 in mind. However, they proved the ideal vehicle to deliver a step change in our ability to work together to provide effective discharge-to-assess pathways for our citizens. Like providers of community services across the country, in Birmingham Community Healthcare we redeployed hundreds of colleagues to expand capacity in our discharge pathways, and EICT in particular, enabling us to support about 1,000 people on their caseload at any one time. Across the city, the number of medically fit-for-discharge patients in acute hospital beds fell from circa 650 at the start of the pandemic, to around 250 within a matter of weeks.
I'm immensely proud of and enormously grateful to Birmingham Community Healthcare colleagues, as well as our partners from right across the system, for the difference they made.
So, the teams have come a long way in a short space of time but we don't yet have everything 'fixed' in Birmingham.  Our to-do list for the next phase includes:
seeing through changes to our intermediate care inpatient provision to align it to the localities and EICTs

linking more closely with our teams supporting care home residents

building on the admission avoidance role of EICTs to deliver the two-hour urgent community response standard. 
Key learning
We have learned a lot from the first stages of our transformation, which we will build into our future work:
Bringing health and social care professionals together into multi-disciplinary teams made a big difference to our ability to meet the needs of our patients. Flexibility to adapt packages of care to individual needs has resulted in a reduced need for ongoing care for patients discharged from EICT.

The practical things (office bases, IT, shared records) really matter when bringing teams together. Having a shared commitment to get these sorted for our teams was important.

The change was made easier by some elements of national policy including, importantly, the commitment to NHS-funded care post-hospital discharge.

It was truly a whole-system effort, with colleagues working together from the acute hospital front door, discharge hubs, community and mental health teams and social work and reablement. It wouldn't have worked without everyone playing their part.
Richard Kirby is chief executive of Birmingham Community Healthcare NHS Foundation Trust. You can follow Richard on Twitter @BCHCRKIRBY