NHS Voices blogs
Brexit cuts uncertainty for health and care but hurdles remain
Now that a Brexit deal has been struck, what does it mean for the UK's health and care system?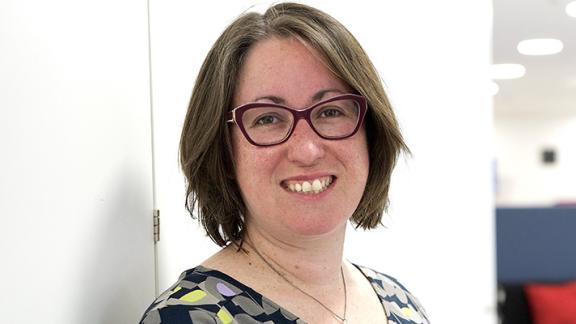 At the NHS Confederation, we have been on the Brexit rollercoaster ride since the referendum over four years ago. We have analysed developments and hypothesised on where the ride would take us, always focused on the implications for the NHS and the UK health sector that supports it. Now that a deal has been struck, Dr Layla McCay, director of international relations at the NHS Confederation, explains what it means for the UK's health and care system.
The ride has finally ended and we welcome where we have landed – with a UK-EU trade and cooperation agreement that meets many of the provisions that we have campaigned for on behalf of members and the sector. Having an agreement in place delivers greater certainty and security than the alternative outcome of no deal and helps protect patients.
It allows travellers back and forth, including frontier workers and their family members, to continue to be able to access care like locals do. It also provides for pre-planned care for those with ongoing needs like dialysis. The deal includes agreement to share information on health risks, such as pandemics, plus ad-hoc access on specific request to the EU Early Warning and Response System tool for updates. Cooperation on other areas that affect health were also agreed, for instance, British scientists will still be able to be included in the flagship Horizon Europe funding programme and the deal commits to ongoing UK–EU cooperation on antimicrobial resistance.
Outside of the specific provisions for the health sector there is still a risk of significant disruption to the NHS being able to care for its patients. From 1 January 2021, there will be major changes to how medical products flow across the NI, EU and UK borders. Despite some phasing in of new arrangements, disruption at the border due to some new customs and border processes will be unavoidable, so the NHS will need to continue to implement the contingency planning they put in place from November this year.
The Brexit agreement will now need to be ratified by the EU and UK parliaments; a process expected to run smoothly and conclude the Brexit process before the end of the year. For the UK, the House of Commons plans to vote on the deal this week. For the EU, the Commission has proposed to apply the Agreement on a provisional basis until 28 February 2021.
Although we welcome this positive step at the end of the post-Brexit transition period, this ride may have finished, but a new one begins. As no major member state has ever left the EU before, there is little precedent for the situation in which we find ourselves and much remains to be seen on what the new year will bring.
Checklist of changes
Healthcare when living, travelling or working in the UK or the EU
There will be no change to healthcare arrangements in the UK for British or EU citizens on 1 January 2021 as a result of Brexit.
There will be no change to health arrangements for EU travel on 1 January. Current systems will remain valid, including the European Health Insurance Card (EHIC). This will continue to enable British people to access state-provided medical treatment if they become ill or have an accident in any EU country. EHIC will also continue to cover emergency care, providing access to treatment such as dialysis.
Working in health and social care in the UK
Any EU citizen currently living in the UK, including the 165,000 EEA staff already working in health and social care, can stay in the UK without their immigration or employment status needing to change. However, they need to apply before July 2021 for the UK government-run EU settlement scheme to ensure they will have the right to stay legally in the UK in future.
Information on the process for EU citizens is available on NHS Employers' web page. EU citizens in the UK who already have valid permanent residence documentation can exchange it for settled status for free. 
Accessing medicines and medical devices
From 1 January 2021, the UK will no longer be in the EU single market or customs union so, regardless of a deal, there will be changes to how goods, including medicines and devices, move between the EU and the UK.  Despite some customs cooperation having been agreed in the trade deal, formalities to move medical products in and out of the UK will increase.
To help with the flow of medical products, the UK and EU have agreed specific facilitations to streamline conformity assessment via an agreement on mutual recognition of inspections for medicine factories. This should help avoid delays in getting medicines to patients, by making it less likely inspections and certifications will have to be doubled up. The trade deal also agreed that there would be no tariffs or quotas on goods.
Participating in medical research or clinical trials and sharing data
In exchange for a contribution to the EU budget, the UK will join the forthcoming Horizon Europe research program, which will spend €85 billion over the next seven years. This means researchers can continue to cooperate and work together on clinical trials.
Associated practical questions still need to be addressed, such as on the transfer of personal data for research and other purposes. The EU is unlikely to complete its assessments on whether to agree the UK's data protection regime is adequate before 31 December 2020, so has agreed to a temporary arrangement to allow data to continue EU to UK transfers from 1 January 2021, initially for four months (extendable to six months) and prevent organisations having to rely on alternatives such as standard contractual clauses.
Dr Layla McCay is director of international relations at the NHS Confederation. Follow her on Twitter @LaylaMcCay