Briefing
Rural health and care: Wales
An insight into the challenges of delivering health and care services in rural Wales.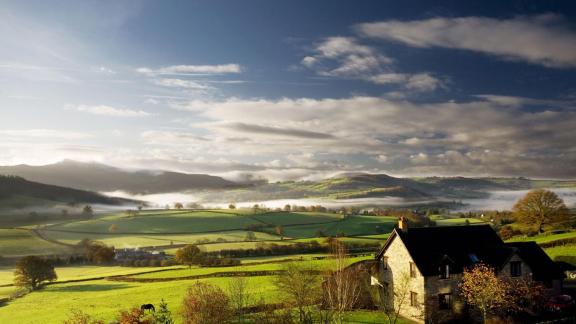 This briefing has been developed to provide an insight into the challenges of delivering health and care services in rural parts of Wales; consider some of the ways in which they are being addressed; and showcase good practice examples of how services are being delivered in rural communities.
Wales has a large rural environment with around one in three people currently living in an area defined as 'rural'. This means that NHS Wales must continue to develop new ways of delivering services for its population as demand increases and patients who require care, treatment and support have increasingly complex needs.
Challenges associated with health service provision and delivery are accentuated in rural areas due to increased social isolation and population dispersal leaving rural communities having to travel longer distances to access services than those in urban areas.
Acute services are becoming increasingly specialised, leading to longer travelling times for rural patients needing specialist care, often with the added complication of arranging cross-border treatment in England. Smaller patient volumes can render some specialist services unviable, and remote locations make it more difficult to recruit the workforce required to provide and deliver services.
To address these challenges, NHS Wales is focusing on new ways of delivering services closer to home and harnessing the opportunities provided by digital technology and multi-disciplinary working. The Longley Report of 2014 focused on the provision and delivery of health services in Mid Wales and provides a useful platform, but there are further opportunities to enable healthcare to be accessible for all Welsh communities.