Briefing
Arts to improve health and wellbeing in social care
Examples of how arts-based activities are being delivered in social care settings across Wales to improve people's physical and mental wellbeing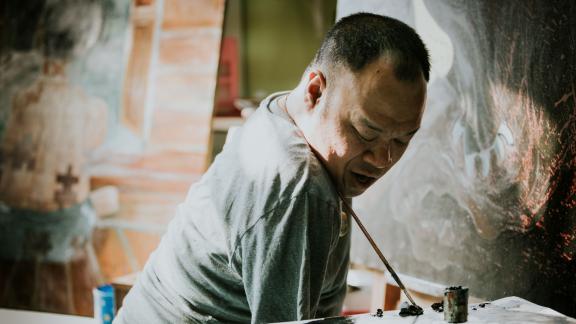 This paper showcases some innovative examples of how arts-based activities are being delivered in social care settings across Wales to improve people's physical and mental wellbeing.
Over 22,000 older adults are living in care homes in Wales and it is estimated that 80 per cent of these live with dementia. The Alzheimer's Society say that less than half of these are being offered opportunities to engage in creative activities.
The arts and health agenda is particularly impactful in a social care setting. Engagement with the arts can facilitate social interaction and enable those in receipt of social care to pursue creative interests. By engaging with the arts, people in receipt of social care services feel and enjoy a sense of personal development; a greater sense of social cohesion; a sense of worth and value; and a general improvement in overall physical and mental wellbeing.