Audio
Prof Joe Rafferty: Use population health as a driving device for population equality
Prof Joe Rafferty on the power of population health management, a decade of NHS leadership and managing risk this winter and beyond.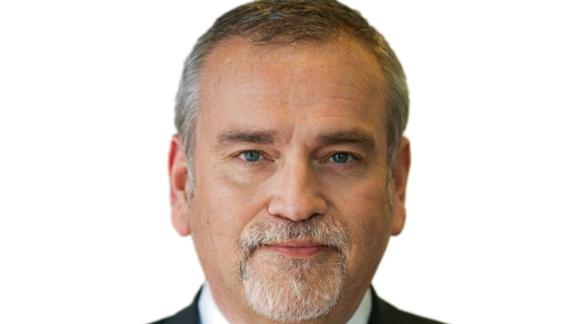 With more and more insights on the extent of health inequalities across the country, how can systems turn knowledge into change? Population health management is powerful tool argues Prof Joe Rafferty CBE, as he sits down with Matthew Taylor to explore the difference the approach is making in the North West. As chief executive of Mersey Care NHS Foundation Trust since 2012, Joe also discusses the benefits of leading an organisation over a long period of time and how to recognise, share and mitigate risk at system level.
This activity was delivered as part of the NHS Confederation and Novartis Pharmaceuticals UK Collaborative Working Agreement. Novartis Pharmaceuticals UK have had no involvement or influence in the content of this podcast.
Health on the Line
Our podcast series offers fresh perspectives on the healthcare challenges of our time and ways to confront them. Tune in for interviews with the movers and shakers making waves across health and care
Matthew Taylor

Hello. Having paused some of our activity during the period of national mourning, it was back to business last week. I'm delighted to see the Confed doing more and more work to support our leaders at the most pressing problems they face. For example, we've just held a joint event on urgent and emergency care with NHS Providers. Last week, I spoke to a group of acute providers about their varied experience of system working.

And on Friday, I was out helping the members of a new ICS become more of a team and develop some common priorities. One other aspect of our work is advocacy, and that means now influencing the new Truss administration. And of course, the new Secretary of State. One priority is bringing more help to NHS leaders as we prepare for what's already an incredibly challenging autumn and could be an even more challenging winter.

We've been highlighting the yawning capacity gap which is leaving the NHS having to choose between cutting back essential care or accepting that waiting times will continue to lengthen. While the £500 million adult social care discharge fund announced in the mini budget was welcome, we now know this is unlikely to be new money. We were disappointed that our call for care workers to get a decent minimum hourly wage hasn't been acted on.

Before the mini budget, we had the new Health and Social Care Secretary Theresa Coffey's plan for patients. A lot of that focused on primary care. Now, we know that general practice has worked incredibly hard to improve access to appointments that are now above the levels seen before the pandemic. Primary care has moved to new ways of working, rapidly deploying new technology, recruiting thousands of additional staff. At the same time, of course, is playing a vital role in delivering over 100 million covid jabs.

And of course, the primary care team is still facing ever rising demand from patients, many of whom I hear from primary care, have got more complex needs and are doing that while contending with a shortage of over 4,000 full-time equivalent GPs.

On the positive side, our members do welcome the commitment to significant changes in pension arrangements. It's an issue the NHS Confederation has written to the Chancellor about before. The changes made will help allay the current pensions crisis of renting many senior medical staff from taking on additional shift work. Also, as I mentioned in my letter to the Times last week, we've already raised to the new Prime Minister the impact of a decade of underinvestment in NHS estate and infrastructure, leaving buildings crumbling and poor IT services and equipment.

Our argument is that the maintenance backlog must be addressed and when we hear that the government is giving accelerated capital funding for new building and new roads, we think some of that needs also to be made available to the NHS. And although the energy price cap, both for homes and the public sector is welcome, the wider cost of living crisis is still with us.

The implications for people's health are significant. Most obviously the impact on mental wellbeing. And that's something I'm discussing with the guest on this episode of Health on the Line. Joe Rafferty, CEO of Mersey Care NHS Foundation Trust. So over to Joe Rafferty.

First, just a little bit more about Joe before we start our conversation. Joe was appointed CEO in September 2012. During his tenure, there's been a significant expansion in the organisation, almost trebling in size, as well as huge changes, huge modernisation of the estate, the digital infrastructure. And now the trust is one of the largest specialised integrated care providers in the NHS.

And just a bit more about Joe. Joe has been named as one of the top 50 NHS CEOs by the Health Service Journal over the last five years and has appeared in HSJ's most influential people in healthcare in the UK. So that's a bit of a picture of you, Joe. So how are you?

Joe Rafferty

I'm very well, Matthew. Thanks very much.

Matthew Taylor

Well, thanks so much for joining us. Before I get into the issues that we're going to talk about today, I'm fascinated by the fact that you've been at Mersey Care since 2012. My last job at the RSA, I was there for 15 years. But it's quite unusual now for people to stay in the same organisation for a long time and I don't think we talk about it enough as a virtue really, because there are particular strengths, it seems to me about sticking with the job and developing an organisation.

So, talk to me about why you've stayed and what you think are the reasons why it's worth being in a job for as long as you have.

Joe Rafferty

It's a good question, Matthew. Last time I looked, the half-life of an NHS chief executive was a bizarrely small number of months. And I think if you think about it that way, it's sort of obvious why then staying a bit longer is a good thing. In a short time period in complex organisations, often with historically intractable problems - ten months, two years, you barely get your feet under the table, you barely get to know the people, all of those sorts of things.

So, I'm coming up on a decade in this job. It doesn't feel like a decade, but it's taken a long time, I think, to build trust across the system, to definitely build trust with a big group of staff. We currently have about 12,000 staff. We've been through a series of acquisitions that have made us bigger. I think that helps make us better in the long term. But I think been able to get an organisation to a stable place, to describe a strategy for development as we've done, and then to begin to deliver that strategy, I think helps create a leader's credibility in the system.

And I think if you're a leader for a short period of time in an organisation, it's harder to marshal the resources. It's harder to work out where the bear traps are. As a leader, you need to know when you pull the lever, some things happen. And it takes a surprisingly long time, in my experience to know that when as a chief executive or a board leader, you pull the lever, something actually happens at the other end.

And I think some leaders who find themselves in difficult, precarious places after a couple of years have just fallen, unlucky in that those levers have been connected to absolutely critical sets of actions. I hope that makes some sense.

Matthew Taylor

Yeah, it does. And Joe, I know because I've read your blogs, I know of you that you're a very thoughtful person. I'm just going to push this a bit further. Just reflecting on my own experience when I was at the RSA, I can see all those positive elements. Let me share with you what started to feel to me like traps that I had to avoid.

So one was that when you've been an organisation so long, you're very heavily invested in it, and you inevitably end up having to change things which you yourself were the instigator of. So, there's a danger that you become kind of attached to the things that you've done, whereas of course when you're new you can pull anything up by the roots because it's not really your responsibility.

And more prosaically related to that I guess was the times when I felt, towards the end of my time at the RSA, a kind of sense of ennui when the same problem came back again. There's only so many times you can look at a potential deficit in the budget or something going wrong or having to re-recruit your second in command or whatever it might be. You think, oh goodness, I've done this twice or three times. How do you avoid those traps?

Joe Rafferty

Well, they're all really good points, Matthew. And the things I do spend some time thinking about. I think on the first one, which is at what point is there an inverse relationship with longevity just because some level of boredom sets in, you believe your own rhetoric, all the things that we all know that are sort of bear traps in this area.

I've always said to anybody, any chief executive is only as good as the team they recruit. And I've worked very hard on recruiting a great team into Mersey Care. And the sort of notion that even if I put my arms around the pot plant that I think is my own very, very good arguments will be met by my team as to why we ought to pull it up.

And that's the thing about recognising that in reality, this is a team sport. It's not an individual pursuit. If you do that well and you build the team well, you sort of build in some protection to the sort of confirmation bias that, of course, can develop over time. So, you think that everything the organisation's done must be good.

We have a very lively approach in this organisation. We have a very good annual strategy refresh. We involve lots of our system partners in that refresh and indeed include service users and carers in it. So, to be honest, Matthew, I think if you've got multiple channels, you can always sort of pick up the signal, the noise and that's really important I think to keep a sense of continuous improvement in an organisation and genuinely have it that way rather than settle into something that feels like it's growing a little bit stale in that sense.

The second point about how do you face the same problem over and over again is… I do feel like the guy in Groundhog Day because, yeah, there are perennial recurring problems. The thing that gives me the greatest frustration is we're putting mental health on the agenda, but we're not really. That is a sort of frustration in a sense, although, I have to say, in the ten years I've been doing this job, it has moved from, I think, mental health being seen as a potential backwater place to being taken much more seriously locally and nationally and people like Claire Murdoch have done a stunning job of putting mental health onto the agenda. So it feels less of a sort of frustrated burden to keep get knocked back.

But again, I'll often said to colleagues, one of the advantages in a sense of not being one of the three things that is always on the radar is I doubt very much if as an organisation, we would have undertaken and completed the level of change that we have, if literally every half hour I was doing a return to the centre to account for the last 200 quid in the budget type of thing. So, I've often sort of thought that that's again one of the reasons why staying in the job has been quite attractive because mental health services are a place where you can really do change. I find it interesting the outbreak of conversations, certainly in the last couple of years as integrated care systems have developed but the whole notion of integration but yet quietly mental health trusts have been getting on with integrating things for the past 20 years.

Matthew Taylor

Just one last kind of question on this topic. If you're the person you were who was appointed to this job ten years ago, was to have been fast forwarded to where you are now, what do you think would surprise them about what's happened in that ten years? What has happened which you really didn't predict or expect? And are there things that you said to yourself you wanted to achieve ten years ago and you can say, yeah, it might have taken longer than I thought. It might have been harder than I thought. But I knew we had to get there and we have got there.

Joe Rafferty

I'd be thinking about what lessons could I learn from the past 20 years that I think would help me accelerate the change I'd want to make in the organisation at a much greater pace. One of the issues I think of mental health is that we're data ladened, but we make little of that and turning that into intelligence.

So, I'd probably want to accelerate that far faster than I have, although I think we've done a pretty good job on it in the organisation. But if I was to wind the clock back or forward, I'd put much more energy into becoming intelligence led because I think we can change faster and better and further while we safely reduce costs, I always contend that.

But we need to find ways to change gears more quickly, and I suppose my reflection on the last ten years and the ten years before that has been the extent to which we still are in a massive discussion about technical and productive efficiencies as the root out of the problems that we currently have.

Whereas for me, the answer feels like we need to allocate the money very, very differently - and commissioning was a big experiment in the allocator of efficiency space and sometimes it worked well, but in general it didn't work so well - so I'd love us to be able to grab and tackle that issue as learning from the past ten years and bring it to life and in the ICSs and ICBs.

Matthew Taylor

Well, that takes us neatly to this issue of population health management, which was one of the things I really wanted to go into depth with you on. What do you understand by the term population health management?

Joe Rafferty

Well, it's a great question and I think it's a really important one because a bit like integration and charisma and all of these terms that we throw around, you talk to somebody and you get a very different view from different people. And I think we could do with a little bit more debate in all of this.

For me, population health is at least one of the components of public health, but it's not public health. There are other things in public health. Screening programmes, health safety issues and all of these sorts of things. For me, the population health piece is about getting different insights, creating new connections in terms of the physical and mental health outcomes in the population, using that knowledge differently to begin to think about data driven planning and delivery of more proactive, predictive types of care in order to sort of maximise the tax pounds that we spend.

The key point is the management. We've got great ways to segment, great ways to stratify, all of those sorts of things. My frustration, I think at the minute is we keep continuing to describe in more and more detail the potential health inequality failures that we have in the population. And we've actually got to focus then on the tools to turn that knowledge instead of using population health as a means to continue to describe health inequalities, to use population health management as a driving device, a forcing function, to program health equality and those are quite different things.

Matthew Taylor

That data… what is it telling us about the populations that use our services? What are the kind of big insights that drop out of that better data?

Joe Rafferty

Well, I think it's not just the data. So, it's the data to analytics jump I think that's really important. And by analytics, I'm starting to sort of edge into the area of data science rather than just a very interesting spreadsheet.

But with the right types of analytics and the right types of tools… so, for example, NHS England for quite some time now has been advocating the Bridges to Health model, a population segmentation approach, where rather than thinking about the commonologies, the way we tend to focus on in terms of pathways, that approach encourages us to think about the group with long-term conditions, the group with complex lives, the group that experiences frailty.

And if you begin to look at the data through those sorts of lenses, then very quickly you begin to realise that there's a potential for some really different sorts of solutions. So, to bring it to life, we've done a lot of work in Cheshire and Merseyside and particularly started out in the Liverpool context, where we've looked at complex lives.

And so, what do we mean by complex lives? Let's take a load of data and turn it into a different analytical perspective. We've looked at people who have one major physical health condition plus one major mental health condition, and then they take one off a box in a group of about seven boxes. Unemployed, addictions issues, domestic violence, no stable place to live, those sorts of things. So, confounding social issues.

If you look at a group in Liverpool based on those criteria, we've got about 3,000 families that fit that criteria. About 40 per cent of the people in those families are children. Those families are the people who you will routinely find presenting frequently to A&E services, acute services to mental health services, in and out of general practice, frequently known to the police, frequently known to social services.

When you think about how do we begin to reduce demand on NHS services, primary care, mental health, acute services. And you look at the population in the context of complex lives, you can see immediately that if you don't deal with that problem, you're never going to take away the current demand that we have for NHS services.

Second thing then is that group of people who are really at the most complex end of need, consume a huge amount of public sector resource, and that's not a judgment on whether that's right or wrong. But what seems really clear to me is lots of use of service, lots of use of resource. And then when you look at how that system comes to be, there are lots of public sector organisations falling over each other, duplicating things, many different agencies calling in each day at one family's home and so on. So, I don't think it's a massive stretch of the imagination to say you could improve significantly the lives of this cohort of people, reduce the interactions they have with lots of public services, many of which don't have much value and save some money in the process.

Matthew Taylor

One of the criticisms of this kind of approach is that the cohort is not really that different from people just outside the cohort; that in a sense we draw this arbitrary line and it's as if we can say, this group is really special but actually, when you look at the data…

I know you're not just talking about poverty by any means, but for example, when I worked for New Labour, we had this idea about multigenerational people in poverty. It turned out that an awful lot more people than you might imagine, cycled in and out of poverty. They were actually, a word that we use much more now, precarious of their lives rather than stuck. How satisfied are you that this cohort really is a thing and that you're not, in a sense, drawing a rather arbitrary line when you talk about the kind of criteria for it?

Joe Rafferty

I think when you begin to take the analysis and spot it down onto a map at ward level, at neighbourhood level and so on, and then you look at the things we don't sort of incorporate into the cohort, but which we know are probably really, really critical stuff like, how often do people appear in the criminal justice system and all of those sorts of things.

Well sort of unsurprisingly, the red dots co-locate in pretty much the same places. So, I think to some extent, Matthew, I get your point that people drop in and out of these things, but this is a real group of people that you can track through multiple systems multiple times in a year.

Secondly, to your point, there's a there's a real argument that says, well, should this be your target group or should it be the next 10 per cent on the curve? Because actually that might be the point of maximum intervention. But equally, you've got that perennial issue really in this of, you can't really ignore the morbidity in the system in the hope of just addressing the maximum point of prevention.

Matthew Taylor

So, one of my best friends is Louise Casey - so I have had lots and lots of conversations with Louise over the years in the work that she did around troubled families and I've absolutely, from her, got the bug of how it is in a really effective structured way you can make a difference.

And I've been inspired very often by the stories that she's told. One of the things that I remember her saying was that one of the things that she would do with families who are just starting to show signs of being empowered, feeling they could make a difference, was ask them to go and help another family. Because one of the characteristics of the people she was working with, people had offered them things, been giving them things often not in a very coordinated way, but it had never been thought that they had anything to offer.

And so, it could often be quite transformational to a family that has started to turn things around. And I know that actually in your own work, in your own trust, there have many cases of patients who have turned into people who've worked for you and with you. But it's hard, though, isn't it? I mean, in the end, even though I think that the work the Troubled Families Unit did, for example, was great. In the end the difference that kind of intensive intervention makes is not as great as one might imagine.

And also, it seems to last not much longer than the intense intervention. So, we have this hope that we can make an intense intervention. People will turn their lives around and we can walk away. But that's not realistic, is it?

Joe Rafferty

We need to be a lot more serious than we've been in a sense in being systematic about this. So, I think one of the issues that we often see in trying to tackle these types of issues is… it's really easy to set up a pilot. It's really easy to get the focused on in on a particular group, on one thread of particular groups lives. And then we declare success, failure or whatever, but we never really tried to make this a systematic approach. But imagine if we could get to a point where in working with this group and indeed the people who will be in that group in a year's time and then five years' time and then ten years' time, because you can begin to see the development of those sort of success or cohorts in the data.

Well, what if we were able to build a sort of really agile analytics platform that drew much more real time data so that we could really, really, really start to look at not just being able to do some basic stuff for this cohort. Because I think when you start to look into how agencies fall over each other, you've already alluded to that. It's not a great use of public money. And I think we're going to only ever have a limited effect unless we think about doing some radical redesign on the back end of this.

And I suppose I would say that I've never really seen that radical redesign take place, maybe we haven't had the structures to support it. But in my reading of the White Paper and the development of integrated care organisations and the partnership board approach and so on, isn't this exactly what we're meant to be doing?

Matthew Taylor

Well, yes. And let me let me turn to that Joe, because I think, of course, that's the point. And what excites me about ICSs is, when I worked at the RSA, I wrote a couple of blogs about the fact that when it came to public service collaboration, on the one hand, joining up services on the one hand and kind of place-based work on the other - that we in the public sector government, we invest in bricks but not in mortar, we invest in pistons but not in oil. And I said the problem is how do we invest in the spaces between organisations, not just in organisations. Now, I wrote that years ago and I came into this job and I look at ICSs and I think if only they can resist the temptation to become health authorities, if only NHSE can resist the temptation of turning them into health authorities.

And let's not be naive. If things go wrong within a system, systems will need to intervene and systems will need to know what's going on amongst their providers. But if you can see that as a secondary role and if ICSs instead can see their primary role as enablement, as empowerment, as convening, as problems solving, as precisely being a thing which is there between organisations and systems and connects them up.

Well, we've never really created public sector bodies like that before and that's why it's so exciting. Do you share that sense of excitement?

Joe Rafferty

Yes. I could argue in the first phase of my career, I was a creature of health authorities in some shape or form. And there was a lot of good stuff that intermediate layer of the NHS did. But you're right. We need relationship in this, we need ambitious threads that, as you say, sit in the intervening spaces.

They don't really sit at the tops of organisations. We need to sort of be able to do something with talent that's different. If integrated care systems, I think, can take the challenge, as you suggest, we stand some hope to do something that is a bit more seismic in terms of the change we need to make. We've talked about a complex cohort, but there's plenty of cohort you can talk about that.

It's just as difficult. So, when you're in that wicked problem scenario, you really need to think about somewhat more seismic approaches. For me, I was keen to talk to you about the population health management piece and the connection to integrated care systems, because I think one can be a big driver for the other. So, I think systems that would take these sorts of issues, the data-to-analysis, the data-into-action and then people-to-data triangle thing really seriously.

It takes nothing away from places. Places are powerful engine houses about this. But my experience in the past has been, for example, CCGs, neighbours, try to do diametrically opposite things. So, in the end when you try and add up the net benefit of all of the interventions that get averaged off to not show very much improvement. And I'm sort of hopeful we will see ICBs and ICSs and say, and I'll go to complex lives just as an example, it needn't be the thing. But what if all nine places in our ICS decided they were going to take action on complex lives, that we were going to have a common data methodology, that we were going to build more connected data.

So, we really were going to plug in NHS, social care, police, and all the other data into the system. We were going to use civic co-operative methods to keep that data belonging to people, not to big organisations. And we were to use that data platform to generate new insights that we could then use to create local political drive to look for something better, look for a connected set of solutions.

That is surely a task that's worth trying to bring to life rather than sort of continue to work out how to slice the salami, because I don't think that's going to get there.

Matthew Taylor

So, I absolutely agree Joe, which brings me to the last thing I just want to cover then before we finish, which is for me, for integration to work, system working as well, it requires leaders who are willing to put the needs of the population ahead of organisational interests. Not all the time, that would be naive, but from time to time to do that, to say what matters here is population health and we need to work in the most effective way, even if that might involve my organisation taking on more risks or putting more money into a shared funding pot or wherever it might be.

Now, that involves generosity. And generally speaking in life, we tend to be generous to friends and family and not to strangers. And yet it feels to me as though often we try to build collaborative bricks using relational straw, that we don't invest the time in developing the relationships you need to develop if people are truly going to work together in that kind of transformative way.

And I look at the way you work in in your organisation, the incredible emphasis you put on culture in your organisation. My sense is that we don't yet put enough emphasis on the kind of culture, organisational development, relationship building that we need to do if we're going to get transformative relationship between organisations. What's your view of that?

Joe Rafferty

Yeah, I'd agree 100 per cent really. It's an issue I suppose I focused on in the ten years I've been here. So, the way we do things that's not just the sort of system and process, but it's the approach to transparency and candour and partnership and relationship and all of those sorts of things which do over time meld into sort of becoming a trusted partner in the system.

But you're quite right, if we don't all do that, then it doesn't matter how hard you work at it as an individual entity in that sense. And that can sometimes, Matthew, dispiriting I'd have to say just to go back to what are the things that you sort of continually face that keeps coming round and round.

And we've termed it here as the negative yes, in the system partnership piece. People say 'yes' because it's convenient and right at the time. Really, they mean 'no' and they're not going to take the risks and so on that you talk about. So, some of that I think is about moving with the willing.

So not everybody has to be willing to do the same things. But if some groups and partnerships decide they're going to try and do some things, then I think sometimes that's enough because I've got a belief that you bring people along over time. It's why we need to focus, I think, and why again, I've been keen certainly in the work that we're doing to say, look, if we think about population health management, let's not try and boil the ocean, let's not try and solve everything.

Let's take something that's hard and difficult but make a really good job of it, because I think that's the sort of injection of adrenalin that the system needs. We've had a difficult two years, haven't we? We've had a difficult ten years before that in terms of austerity and so on.

Lastly however, for ICSs, I think there's something that if we could begin to think about shared risk registers or something like that, I'm sure it could be something a bit more sophisticated than that. But a little bit like in organisations that tend to be very good at managing risks, they understand the risks. They work very hard on the mitigations, and they've got, generally speaking, a good view of what the risk appetite is.

So, if a risk is high and your appetite is high, go home and sleep. If it's the other way around, stay awake and pay attention. Some organisations have done that well right across the sort of public sector spectrum. But I wonder if for ICSs that's one of the things, whatever we choose to call it, but should we have a common set of risks, really understand their mitigations and at ICB level, have a view of what our appetite is.

Because I think if we're going to negotiate some of the difficult stuff we've got ahead, what we can't be doing, as we go through our governance processes, is getting halfway up the hill and deciding it's too hard. I mean, there's a long history of that in the NHS and public services, so it's a great question. I don't have a ready answer.

Some of it sits in culture and cultural alignment. But the harder we work at that, the greater we get the trust, the more we get the trust, the more able we will be to, I think, get into those crunchy questions about if we all decide to go in this direction, we're not going to be able to give loads of certainty just for the very nature of the problem.

But we should be able to map out the risks, how to manage and mitigate those risks in the best interests of the people we serve. And lastly, the bit we forget about, what's our appetite to do the change? I think that's a critical question still for ICBs.

Matthew Taylor

So, I couldn't agree with you more. And by coincidence, I'm just now writing something about precisely this. The truth is for the NHS now,  in the middle of summer, feeling like it's the middle of winter with a really tough winter on the way and tough years after that, because the capacity gap we've got on staff and estates and things is going to take years to deal with.

As someone put it, we are a six foot man on a freezing night with a five foot blanket. The question is which parts of our bodies are we going to expose? And in that context, I think three things. I think, first of all, systems must take responsibility for using data to have an open and honest and authentic conversation about harms and risks, where they face up to the fact that there are harms and risks and they are unavoidable in the situation that we're in.

And we just need to fess up to that, own it, and then think about how we manage things to minimise patient harm. And then secondly, that I agree with you that whilst we at the Confed absolutely believe that systems are there to empower and enable, not to dominate and control, actually when it comes to risk it is something that needs to be addressed at a system level and systems need to be able to say to providers, for example, look, you may have to do things that are difficult for you, you may have to internalise risks because actually for the system as a whole, this is what we need to do to minimise patient harm.

And then thirdly and finally, that the role of the centre is surely that when systems have done that hard work, and if they, in doing that hard work, have to do things that are different, unusual, unconventional. Well, the centre needs to back them. The centre needs to have their backs in doing whatever it is that is necessary to manage risk most effectively at system level.

So, Joe, I think this is a great example which brings together the soft and the hard. The hard is the data, the analytics, being able to understand risk, and the soft is the relationships, the generosity, the empathy, the shared vision that enables us not just to think about our own organisation's interests or our interests, but the interests of the population as a whole.

So, Joe, it's a brilliant way to end the conversation. I've absolutely loved talking to you. Thanks so much for spending this time with us.

Joe Rafferty

Matthew, it's been a pleasure. Thanks very much.

Outro

You've been listening to Health on the Line from the NHS Confederation. Visit nhsconfed.org for more information about us, and to register for events and webinars that delve deeper into the issues explored in this podcast.