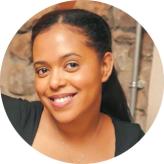 Yula Kampouropoulou
Born and raised in East Africa, Yula developed a deep appreciation for different cultures and ways of life. This inspired her to embark on a journey of discovery, culminating in her move to the UK in 2013 to pursue her academic career.
Yula enrolled in Cardiff Metropolitan University and emerged with a degree in Business and Management with Marketing. This foundation set the stage for a dynamic career path that has seen Yula make her mark in a range of public sector organisations.
Before joining the Welsh NHS Confederation, Yula honed her skills and expertise while working for two Local Authorities in Wales. Through her efforts, she developed a keen understanding of the intricacies of public sector operations and gained valuable insights into the unique challenges faced by this critical sector.
Currently, Yula works closely with the Executive Directors of Nursing and All Wales Medical Directors Peer Groups.