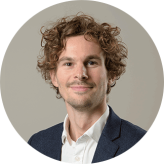 William Pett
This brief has involved working closely with NHS England and NHS Improvement and the government on the development of integrated care systems and primary care networks.
Before joining the Confederation he spent three years in the private sector, specialising in HIV and hepatitis C policy. He has also worked in the House of Commons as the parliamentary researcher for an MP and government minister.
During a career break, he recently completed an MSc in Public Policy and Governance from the University of Amsterdam.
He has written regularly for various health and public sector publications, including the Health Service Journal.