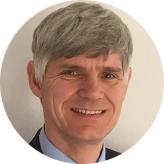 Richard Tompkins
Richard is a Fellow of the Chartered Institute of Personnel and Development and has spent over 30 years working in personnel / human resources management and also holds an MA in Strategic Human Resource Management.
Richard joined the NHS in 1985 and worked in Crewe and Warrington before moving to North Wales in 1990. He held a number of senior personnel / HR roles in North Wales taking up his first director role in 1993 before being appointed as Director of Human Resources & Organisational Development for the North East Wales NHS Trust in 1999, a post he held until the commencement of the NHS reforms in Wales in 2008. He then took on the role of Assistant Director of Workforce and OD at the Betsi Cadwaladr University Health Board where his portfolio included workforce modernisation, information and governance before joining NHS Wales Employers as Director in June 2013.
Mae Richard yn gymrawd y Sefydliad Siartredig Personél a Datblygu ac mae wedi treulio dros 30 mlynedd yn gweithio ym maes rheoli personél / adnoddau dynol ac mae ganddo hefyd radd ymchwil mewn rheoli adnoddau dynol strategol.

Ymunodd Richard â'r Gwasanaeth Iechyd yn 1985 gan weithio yn Crewe a Warrington cyn symud i Ogledd Cymru yn 1990. Cafodd nifer o swyddi ym maes personél / adnoddau dynol yn hen Awdurdod Iechyd Clwyd cyn cael ei benodi'n Gyfarwyddwr Personél yn Ymddiriedolaeth GIG Gofal Cymuned Clwydian pan gafodd ei sefydlu yn 1993.

Fe'i penodwyd yn Gyfarwyddwr Adnoddau Dynol a Datblygu Sefydliadol ar gyfer Ymddiriedolaeth GIG Gogledd Ddwyrain Cymru yn 1999, ac arhosodd yn y swydd hyd nes i'r gwaith o ddiwygio'r GIG yng Nghymru ddechrau yn 2008. Yn dilyn hynny cafodd rôl Cyfarwyddwr Cynorthwyol y Gweithlu a Datblygu Sefydliadol ar Fwrdd Iechyd Prifysgol Betsi Cadwaladr, lle yr oedd ei bortffolio yn cynnwys moderneiddio'r gweithlu, gwybodaeth a llywodraethu cyn iddo gael ei benodi'n Gyfarwyddwr Uned Cyflogwyr GIG Cymru.

Mae gan Richard ddwy ferch yn eu harddegau ac mae'n llywodraethwr ysgol ac yn aelod o Bwyllgor Myfyrwyr a Chwricwlwm yr ysgol.