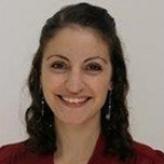 Dr Kiren Collison
Dr Kiren Collison trained in Cambridge and London and worked as a hospital physician for several years. She then found her true calling, retrained and has worked as a GP in Oxfordshire ever since.
Kiren is the Clinical Chair of Oxfordshire CCG. She has a particular interest in supporting vulnerable groups, preventing illness and strengthening primary care. She has also led work on maternity services, including the development of a perinatal mental health service.
Previously, Kiren played a central role in setting up five GP urgent access hubs around the county in order to improve patient access to urgent appointments. Kiren feels privileged to work in and be a part of the NHS.
Kiren represents the South East geographical constituency on the NHSCC board.