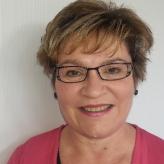 Jane Green
Jane joined the Welsh NHS Confederation in 2012 with extensive experience in relationship management and communications.
Prior to returning to her home city of Cardiff in 2011, the majority of Jane's career was in New Zealand where she was a senior manager in the public service following a wide ranging career in the private sector including transport, finance, telecommunications and public relations consultancy. In her various roles as General Manager Sector Strategy and Director Communications at the Ministry of Justice; Corporate Communications Manager at the Ministry of Education; and National Communications Manager at the Department of Work and Income, Jane worked with NZ Government Ministers and Chief Executives to deliver government policies and initiatives. This included leading programmes across public service boundaries, as well as with third sector organisations and the private sector.
Jane is involved with the Welsh NHS Confederation's role of leading and supporting the healthcare debate in Wales and in building strategic relationships with a broad range of stakeholders.
Working closely with Members, particularly NHS Chief Executives, to facilitate and support collective priorities, Jane works with external partners to understand and overcome barriers to the integration of health and social care.
Jane manages the Welsh NHS Confederation's support for NHS Wales Executive Director Peer Groups whose actions advance the vision of delivering the Welsh Government's A Healthier Wales, and she fosters opportunities to create synergies in cross Peer Group working.