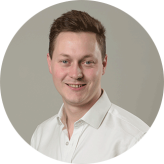 Edward Jones
Edward joined the NHSCC team in February 2021 before moving to the ICS Network team. He spent the previous five years at a public affairs agency where he specialised in health policy. He worked on policy and communications for lots of different organisations including the Shelford Group, Unison and royal colleges.
Prior to that he was a parliamentary assistant to an MP in the House of Commons. He studied history and politics at Exeter University and public policy and administration at LSE.
Outside of work, Edward enjoys walking, playing football and is currently learning French. He is delighted to join the NHS Confed team.