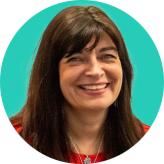 Alex Howells
Alex started working in the NHS as a graduate management trainee and has held a number of senior management, director and deputy CEO roles across south Wales over the last 25 years, including nine years as Director of Planning for Gwent Healthcare NHS Trust.
Alex was appointed to ABMU Health Board when it was first formed in 2009, as Director of Primary, Community and Mental Health Services, and was made Chief Operating Officer in April 2012 with day-to-day responsibility for delivery of all clinical services within the Health Board. 
Following a year as Interim Chief Executive Officer at ABMU Health Board, Alex was appointed CEO of Health Education and Improvement Wales (HEIW) in February 2018, and the new organisation was launched in October 2018. A Special Health Authority responsible for workforce planning and development, education and training, leadership development and careers.