News
Scrap 'bureaucratic hurdles' preventing quick access to funding to tackle waiting list backlog, say health leaders
The NHS Confederation has written to the Chancellor calling for clarity on how to access crucial investment.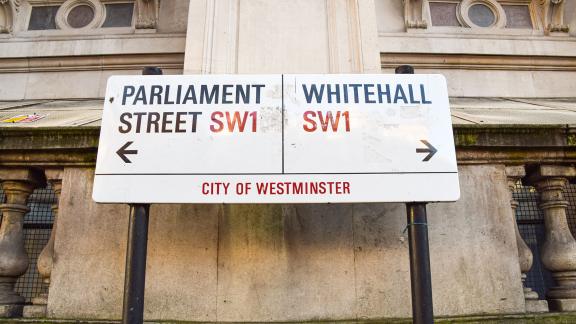 In a letter to the Chancellor of the Exchequer Rishi Sunak, health leaders warn that continued delays and a lack of clarity on how to access crucial investment – known as capital funding – risks their ability to redesign services and adapt and change their facilities to see and treat more patients.
NHS leaders want to continue making significant inroads in bringing down the number of patients waiting for treatment, which now stands at 5.1million, including setting up pop-up clinics for surgery and establishing more diagnostic hubs.  However, they have called for clear guidance from NHS England and Improvement, backed by the Treasury and the Department of Health and Social Care, on how to secure the funding they now urgently need.
They warn that the current process of applying for money for capital upgrades is onerous and often opaque. Hospital trust leaders say that they are either not able to access this much needed investment at all, or that, if they are, it takes too long to receive, with too many bureaucratic hurdles to overcome. Yet this funding is key to making the urgently needed changes to redesign NHS wards and theatres and ramp up elective care capacity and treat more patients.  
The letter also calls on the Chancellor and government to provide financial certainty for the second half of the financial year, with the NHS currently being expected to plan care and treatment for patients, and recruit staff, without knowing how much they will have to spend to do so beyond September.
It warns that "given the huge priority we face in treating as many people as possible, as quickly as possible, we should not place NHS leaders and their teams in an impossible position."
Trust leaders say that they can only offer skilled clinical professionals 12-month fixed term contracts, which risks them rejecting job offers or going elsewhere, and they are also hamstrung when it comes to planning for large scale recruitment projects either in the UK or internationally as they often require additional up-front investment.
Matthew Taylor, chief executive of the NHS Confederation, said: "Given extra investment and much easier access to capital funding the health service can continue to get more patients back through its doors and really start to ramp up how many people it sees and treats.
"But crucially to be able to do this effectively the bureaucratic barriers preventing healthcare leaders from quickly securing existing funding must be removed.
"Healthcare leaders also desperately require clarity on how much money they will have to spend after the summer, without it they are being placed in a truly impossible position."