News
Response to omicron booster expansion
Matthew Taylor, NHS Confederation CEO, responds to the omicron booster expansion announcement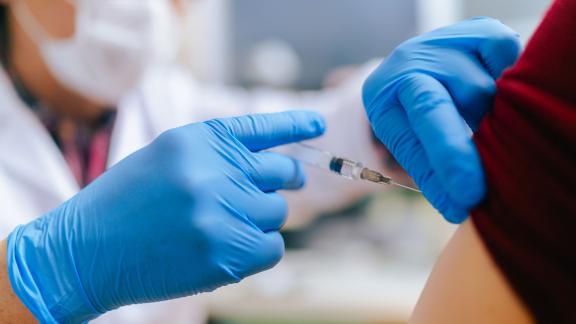 Today (Sunday 12 December), the Government has confirmed that the UK alert level has been raised to four due to the rapid spread of the omicron variant and with that, that from next week, anyone over the age of 18 years who is eligible for a first or second dose, or a booster shot of the Covid-19 vaccine can be given one if they present at any site.
In response, Matthew Taylor, chief executive of the NHS Confederation, said: "The Government has sent a very clear message to the NHS that ramping up Covid-19 jabs, including boosters, must be its number one priority due to the intensifying concerns about omicron. The NHS will therefore do everything it can to get even more vaccines into people's arms so that the public has the maximum possible level of protection.
"A similarly crystal-clear message must be sustained with the public that while the NHS will remain open for business including for urgent treatment, this enhanced focus on vaccinations could lead to disruption elsewhere in the service.
"Health leaders recognize the Government has made a strategic assessment of risk but after everything their teams have been through over the last two years, they do not want to see the NHS, including primary care unfairly criticized for the unintended consequences of this policy. 
"There are significant vacancies across the NHS, frontline staff are exhausted and they are working in a very pressured environment. They expect continued honesty and ongoing support from the Government, as well as for all parliamentarians to make sure the new interventions pass next week given how tough winter is expected to be and the devastating impact coronavirus can have on people's lives.
"The public also has a vital role to play in how they go about their daily lives and use their local healthcare services. This could include people booking their booster shots in advance to help manage demand, volunteering at their local vaccination sites, taking up the offer of a digital consultation if that is offered in the first instance within primary care, and people continuing to behave in ways that help reduce the spread of the virus."