News
RCGP survey shows worst could be yet to come for staffing issues in primary care
Ruth Rankine responds to the Royal College of General Practitioners (RCGP) survey that shows nearly 19,000 GPs plan to leave in the next 5 years.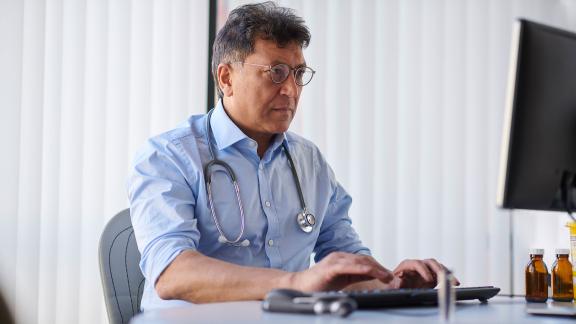 Responding to the latest survey from the Royal College of General Practitioners (RCGP) that shows nearly 19,000 GPs and trainees are set to leave the profession over the next five years, Ruth Rankine Director of Primary Care at the NHS Confederation said:
"There are now 1,600 fewer GPs in post than in 2015 and alarmingly this survey shows that those numbers could yet rise further.  At the same time, according to the latest NHS performance statistics primary care staff are carrying out 50 per cent more activity than they were at the same point two years ago.
"NHS leaders in primary care are doing all they can to ensure their teams are able to meet the needs of their local communities, a task that has been bolstered by the recruitment of over 18,200 new roles in primary care including clinical pharmacists, mental health practitioners and social prescribers. Multi-disciplinary teams based in communities have a critical role to play in addressing rising demand and tackling the wider determinants of ill-health in their local populations.
"The NHS Confederation welcomed the recommendation from Dr Claire Fuller's primary care stocktake published last month to establish integrated neighbourhood teams and primary care leaders await the Government's response as to how this will be resourced and put in place.  
"In 2019 the Government pledged to increase GP numbers by 6,000, unfortunately it is now clear this target is not going to met.  Health leaders are urging the Government to urgently publish a fully funded long-term health and social care workforce plan than includes GPs, to ensure primary care can continue to meet the needs of their local communities.
"They also want to see an end to the constant barrage of criticism faced by GPs and those working in primary care from some parts of the media and political sphere, something which is further demoralising an exhausted workforce."