News
Primary care teams find ongoing abuse 'utterly demoralising' at a time of high patient demand
Director of primary care Ruth Rankine responds to the latest primary care bulletin from NHSEI on abuse of primary care staff.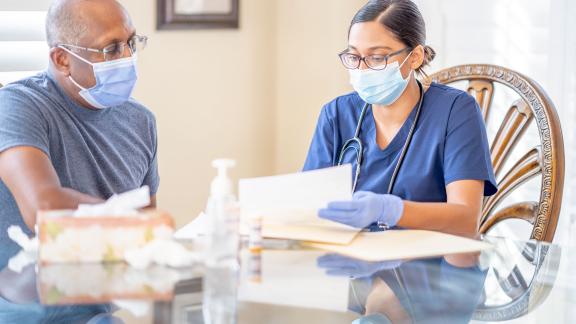 Responding to the latest primary care bulletin from NHS England and Improvement on reports that members of staff, including colleagues working in primary care, are being subjected to abuse, Ruth Rankine, director of primary care at the NHS Confederation, said:
"It's good to see NHS England acknowledge the abuse and misinformation primary care professionals have had to deal with regarding how they deliver their services and to reiterate that this behaviour is completely unacceptable.
"Many primary care teams have been humbled to receive very kind words from their patients about the quality of care they are providing, with the recent National Patient Survey also showing that 83% of patients rated their overall experience of their GP practice as good.
"However, the volume of inaccurate and misguided comments they have been subjected to in the public domain recently has been utterly demoralising and needs to be countered at the highest levels.
"This has come at a time when teams are managing very high levels of patient demand and going above and beyond for their local communities. While the pandemic has caused disruption to some services and lessons are being learnt, primary care has remained open for business with data showing nearly 28 million appointments took place in July, nearly half of which on the same day they were booked.
"Primary care has been proud to support its patients during the greatest crisis of our generation and will continue to do so."