Press release
NHS Confederation mental health leader among NHS staff recognised in Jubilee Honours
Matthew Taylor responds to Sean Duggan, Chief Executive of the Mental Health Network, being awarded an OBE in the Jubilee Honours.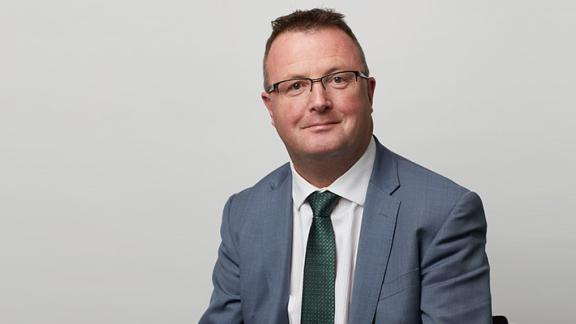 The Chief Executive of the NHS Confederation's Mental Health Network, Sean Duggan, has been awarded an OBE in the Queen's Platinum Jubilee Honours List.
The award is in recognition of Sean's 40 years of service dedicated to mental health service delivery, which has seen him lead various organisations in the sector having started his career as a registered mental health nurse in the late 1970s.
Sean is a passionate supporter of multi-sector service delivery within mental health and has ensured this is reflected in the membership of the Confederation's Mental Health Network, which has grown under his leadership beyond statutory mental health trusts to include independent and third sector organisations, including digital providers and housing associations. The Confederation's thriving network now has 80 mental health providers in membership.
Criminal justice and prison mental health have been priorities for Sean over the past 30 years. In 2006, he joined the Sainsbury's Centre for Mental Health as Director of the Criminal Justice Programme before becoming Chief Executive. Immediately before this, Sean was Director of Health and Social Care for Criminal Justice at the London Development Centre and offender health consultant for the Department of Health. He trained as a registered mental health nurse in 1979.
Commenting on the award, NHS Confederation Chief Executive Matthew Taylor said:
"This award is in recognition of Sean's four decades of service dedicated to raising standards of care and treatment in mental health and improving the lives of those who use services. He is motivated by a passion for the mental health profession and for the professionals within it.
Under his leadership, the Confederation's Mental Health Network has gone from strength to strength, and he is a respected and valued figure within the sector. On behalf of the Confederation's Board of Trustees and wider membership, I congratulate him on this welcome recognition of his work over the last 40 years."
A number of other leading NHS figures have been recognised in the Queen's Platinum Jubilee Honours List, including:
Professor Stephen Powis, NHS England's national medical director who has been knighted

Chief Nursing Officer Ruth May, who has been made a Dame for her services to nursing, midwifery and the NHS

Julian Hartley, Chief Executive of Leeds Teaching Hospitals NHS Trust, who has been knighted

Sarah Jane Marsh, Chief Executive of Birmingham Women and Children's NHS Trust, who has been awarded a CBE

Nick Carver, Chair of Nottingham University Hospital, who has been awarded an OBE

And Richard Barker, NHS England and NHS Improvement Regional Director for the North East and Yorkshire, who has also been awarded a CBE.
Matthew Taylor added:
"These are all richly deserved awards reflecting the admirable leadership that each individual has displayed within their own organisations, as well as the role they have played nationally in helping the country respond to the pandemic.
NHS leaders and staff have made a vital contribution to the pandemic response, often being at the forefront of our collective efforts to overcome the virus. These awards are welcome recognition of their efforts and leadership and we congratulate them all."
About us
We are the membership organisation that brings together, supports and speaks for the whole healthcare system in England, Wales and Northern Ireland. The members we represent employ 1.5 million staff, care for more than 1 million patients a day and control £150 billion of public expenditure. We promote collaboration and partnership working as the key to improving population health, delivering high-quality care and reducing health inequalities.