News
Government must increase NHS capital funding and remove 'needless bureaucracy' that is leading to run-down buildings
NHS leaders responding to an NHS Confederation survey warn that an insufficient capital settlement will impact on health services.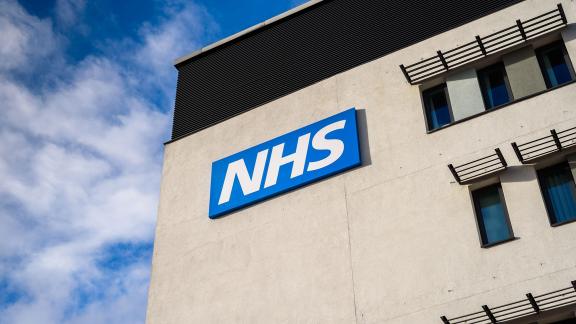 Patient safety and the NHS' ability to make significant inroads into waiting lists is being jeopardised because health leaders do not have easy access to the capital funding they need to renovate and repurpose NHS buildings and estates.
Ahead of the government's comprehensive spending review later this month, nine in 10 NHS leaders responding to an NHS Confederation survey warn that an insufficient capital settlement will impact on their ability to meet safety requirements for patients across acute, ambulance, community, mental health and primary care.
They say the NHS' capital budget needs to increase from £8.5 billion now to £10.3bn in 2024/25 if the NHS is to make urgent and vital upgrades to ageing buildings or change the use of often ageing buildings, transport fleet or computers and telephone systems.
Nearly half of those responding to the survey warned that bureaucratic hoops also meant significant delays in having their capital plans approved.  With the knock-on effect meaning that the health service's plans to see and treat more of the 5.6 million patients currently awaiting surgery is also being threatened.
Leaders describe a disjointed and opaque capital application system, with seven in 10 warning that it had not been straightforward to get their organisation's capital project approved or funded in a timely way.
Commenting on the report, Matthew Taylor, chief executive of the NHS Confederation said:
"The NHS welcomed the Government's recent extra investment in the day-to-day running costs of the health service. Given the strain on the wider public finances, we know it was not a given and that the money will need to be spent wisely.
"But to help ensure the extra funding is put to best use, we need to address the glaring holes in the capital budget which have left the NHS with run-down buildings, a major maintenance backlog and limited potential for maximising the use of digital technology. Unless the Government addresses this shortfall in the comprehensive spending review later this month, the risk is that patient safety will be compromised and that the NHS will be held back in its attempts to reduce waiting lists.
"Capital investment drives productivity improvements and will enable the NHS to increase capacity, more easily separate out the treatment of Covid and non-Covid patients, to diagnose patients more quickly and to bring down waiting times. It's the missing piece of the funding jigsaw that the Government now needs to address.
"The amount of capital funding needs to increase but we also need to see much faster access to the capital funding that is available. Too often capital funding bids are subject to long delays before final decisions are reached. As we approach a hugely challenging winter and with a record backlog of care to deal with, we must provide much quicker access to capital funding to enable NHS leaders and their teams to make the necessary changes that are needed to their buildings and infrastructure."
In the NHS Confederation report - Beyond Bricks and Mortar: Capital Funding for the NHS - healthcare leaders highlight the numerous ways in which capital funding can help to provide better care for patients. They also describe the consequences of not providing this funding.
An ambulance trust finance director explained that a lack of sufficient capital funding meant that an ageing ambulance fleet had a direct impact on ambulance response times with vehicles frequently breaking down. 
One mental health finance director in the East of England said that additional and easier access to capital funding meant their organisation could ensure patients had their own bathrooms rather than having to share them with other patients.
A chief financial officer in the Southwest explained that they were "completely fed up of short-termist games" when it comes to new spending which had delayed the building of a new ophthalmology and endoscopy unit, leaving patients waiting for treatment longer than needed.