Conference
Watch: Festival of learning, wellbeing and inclusion
Creating a culture of inclusion and belonging.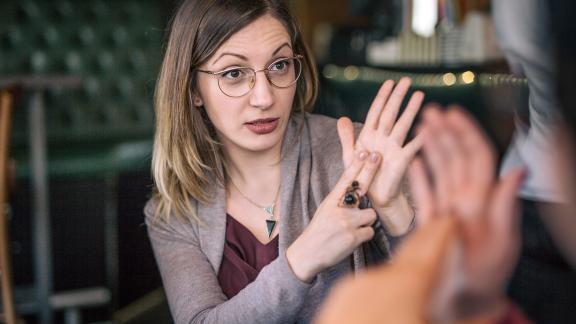 On Wednesday 18 November 2020 the Health and Care Women Leaders Network joined forces with the BME Leadership Network and Health and Care LGBTQ+ Leaders Network to hold a virtual festival of learning, wellbeing and inclusion.
The event looked back on the challenges of 2020 and looked forward to reset and restoration - the conference programme focused on the importance of looking after ourselves and each other, and provided the opportunity to listen to and discuss with experts how to create a culture of inclusion and belonging. Take a look at some of the highlights from the day in this Twitter moment.
Delegates heard from keynote speakers including Julia Gillard and Hannah Barham-Brown and had the opportunity to attend the following breakout sessions.
Progressing racial equity and justice – courage, candour and transformation with Tracie Jolliff, Head of Inclusive System Development, NHS England and NHS Improvement.
Finding your full voice, how to speak so others listen, Cath Baxter, Voice coach and public speaking expert.
Leading through the six month wall, Mok O'Keeffe, Founder, The Innovation Beehive. Download the free

Resilience Workbook

to learn practical tools to build your resilience and keep moving forwards.
Transforming culture – creating healthy, supportive and positive workplaces with Paul Deemer, Head of Diversity and Inclusion, NHS Employers and Diana Belfon, Equality & Engagement Manager, Northamptonshire Healthcare NHS Foundation Trust.
The disproportionate impact of COVID-19 - widening inequality and health inequalities? Joan Saddler, Director of Partnerships and Equality, NHS Confederation, Wayne Farah, Co-facilitator of the NHS Confederation's BME Leadership Network and Dr Habib Naqvi MBE, director of the NHS Race and Health Observatory, hosted by the NHS Confederation.
Building a diverse board, Professor Ruth Sealy, University of Exeter Business School, Danny Mortimer, Chief Executive, NHS Confederation and Peter Molyneux, Chair, Health and Care LGBTQ+ Leaders Network.
Moral injury, mental health and COVID, Neil Greenberg, Professor of Defence Mental Health, King's College London and Nick Grey, Clinical Psychologist, and Clinical Research and Training Fellow, Sussex Partnership NHS Foundation Trust.
How to get that promotion with Jo Larbie, Founder and Director of Inclusive Professions, and Executive Coach.
The conference was closed by Victor Adebowale, chair, NHS Confederation and brilliant musician Butterscotch.
Take a look at our festival highlights in the video.