Case Study
Reducing paediatric surgery waiting lists in Bath and North East Somerset, Swindon and Wiltshire
Bath and North East Somerset, Swindon and Wiltshire worked together to reduce waiting times that children were facing for surgery.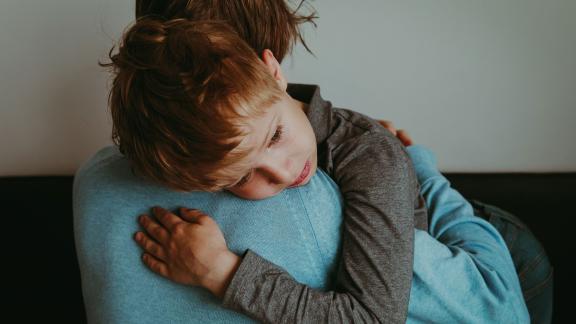 Faced with long paediatric surgery waiting lists, Salisbury NHS Foundation Trust, Royal United Hospital Bath and Great Western Hospital NHS Foundation Trust worked together to reduce the waiting times children faced for surgery. They ran three all-day weekend surgical lists at one site, reducing all three trusts' waiting lists by pooling resources.
Key benefits and outcomes
Total wait list reduction of 47 per cent for ears nose and throat and 44 per cent for oral surgery.

Total reduction in over 36/52 week waiters of 69 per cent/78 per cent for ears nose and throat, and 63 per cent/46 per cent for oral surgery.

The Bath oral surgery waiting list reduced by 40 per cent and would have otherwise increased without this system approach.

Ear nose and throat waiting list sizes remain only one-third the size of oral surgery waiting lists.
What the organisations faced
In November 2020 there were over 1,200 children on the day surgery lists of Bath and North East Somerset, Swindon and Wiltshire (BSW), with more than 200 patients waiting over 52 weeks for oral surgery and ears nose and throat surgery.
Across the population of the BSW system there was significant variation in waiting list times, with patients being seen much sooner in Salisbury than in Bath.
A shortage of senior paediatric nursing staff at Salisbury in particular made it difficult to increase activity as a way of shortening times children waited for surgery. This was exacerbated with the need to follow clinically based staff-to-patient ratios in each of the three hospitals.
Medical directors recognised this was an opportunity to implement changes that integrated working aims. They wanted to form virtual clinical teams across the BSW system. Paediatrics was suggested for a pilot study, to reduce the time children from across BSW were waiting for their surgery.
What the organisations did
The trusts nominated a medical director from across the system who worked with lead paediatricians in all locations to agree how the organisations could collaborate and work together more closely, to realise benefits. Each lead paediatrician had leadership buy in from their trust's executive team. The agreed goal was to reduce the time children from across BSW were waiting for their surgery.
Using a multi-disciplinary team of clinicians and managers from the three acute trusts and the commissioner, they met weekly to discuss how to achieve this goal. There was swift follow up of actions, documenting decisions and rationale to support clinical governance.
Salisbury had a day surgery unit that could physically accommodate large numbers of children, which could be used as a dedicated unit for children's surgery. They ran a series of all-day surgery lists all weekend in two theatres, and day surgery unit was also used to support adult surgical activity, as opposed to being a child-only unit as before. These all took place at Salisbury, with the other two trusts transferring their patients there.
Salisbury agreed to absorb the costs of running these surgical weekends, and trusts sending their staff agreed to pay for their own staff, with agreed uniform pay rates including travel time and expenses for staff working at a location other than their normal place of work.
They developed a protocol describing which trust had clinical responsibility for patients during their treatment. On the day, once the patient arrived at Salisbury, they were the responsibility of Salisbury Hospital NHS Foundation Trust. When patients were discharged they were the responsibility of their home hospital. If there were any issues on the way home, responsibility transferred to the organisation where they arrive for urgent treatment in A&E.
They discussed how to move patients' imaging from their local hospital to Salisbury, how to carry out COVID-19 testing and how to move staff from their usual place of work to Salisbury. They took a continuous improvement approach and were open to learning and adapting through the process, such as giving parents longer notice of when their children would have their surgery.
They shared a self-selected group of staff and specific equipment from across the three hospitals, sending them to Salisbury, which provided the estate resource, as the host trust.
The minimum travel time between hospitals was 75 minutes, over a very rural geography. Some children were travelling two hours for a tonsillectomy before returning home on the same day. The consensus from surgeons was that it was reasonable and clinically safe, so they agreed lists should finish early, allowing time for the children to recover before their car journey home, while ensuring A&E departments were briefed in anticipation of needing to receive these children en route home.
Throughout the project the trusts were empowered through regular updates to the acute hospital alliance, which includes all the trusts' CEOs. The alliance's role is to support trusts to work more strategically and support better consistency, and despite the paediatric work being more operational, the alliance was interested with a focus on scalability and application to other areas of focus. This provided a permissive environment for the project team to operate within.
Results and benefits
A reduced number of children, across all three hospitals, who are waiting for a long time for oral surgery.

Number of patients waiting over 36 weeks for oral surgery has reduced by 70 per cent.

Number of patients waiting over 52 weeks for oral surgery has reduced by around 80 per cent.

Ear nose and throat long-waiters have also reduced.

Number of patients waiting over 36 weeks for ear nose and throat surgery has reduced by around 60 per cent.

Number of patients waiting over 52 weeks for ear nose and throat surgery has reduced by around 50 per cent.
Overcoming obstacles
The project encountered many practical issues, but none brought things to a standstill as all involved had a 'we can do this' attitude to achieving their shared goal. Operational managers within the three hospitals spoke every week and worked together to resolve these issues. This can-do attitude was helped by having established relationships from discussions in the project group and a shared understanding of the goal of this work: to help children within BSW have their day surgery as quickly and safely as possible.
Takeaway tips
Empowerment by the executive teams to nominated clinical leaders from each trust is key to supporting swift decision-making, with weekly short-and-sharp project meetings, supported by documentation of rationale and decision-making for clinical governance.

Partnership leadership between senior clinician and a senior manager to drive the project forward.

Create a can-do attitude to overcoming challenges by supporting all those involved to develop and understand the shared goal of the project, while continuing to communicate this throughout the project.

Rates of pay variance for clinicians should be addressed as well as remuneration for additional travel costs and time from their usual place of work. Use HR arrangements in the form of a memorandum of understanding to support this, removing the need for complex contractual discussions with staff.

Consider surgical equipment requirements early on.

Ensure all hospitals have a consistent definition of the surgery required and use this across all waiting lists when triaging patients.

Patients are generally willing to travel relatively long distances for quicker access to surgery, as long as they have a minimum of three weeks' notice for the surgery – using a patient group to test ideas and provide input to the process is key to responding challenges like this.
Further information
For more information on the work in this case study, please contact:
Dr Duncan Murray, Deputy Medical Director, Salisbury NHS Foundation Trust, duncan.murray4@nhs.net
Anna Field, BSW Deputy Director for Commissioning, NHS Bath and North East Somerset, Swindon and Wiltshire Clinical Commissioning Group, anna.field1@nhs.net