Blog post
We have a once-in-a-generation chance to fix our digital infrastructure – let's not waste it
Community diagnostic hubs, with the right communications infrastructure, can create an NHS-wide system that's fast, safe, cost-effective and scalable.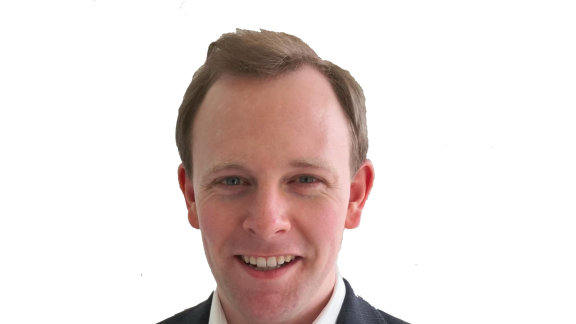 We could continue extending existing digital systems within the NHS, or, explains Dr Tom Oakley, we could fix the problem for good. 
We stand, right now, at a crossroads.
One way lies more of the same: expensive, outdated and isolated NHS systems, where the left hand can't talk to the right, even if it wanted to. The other: lasting, transformational change, that's at once more efficient and available at a fraction of the cost.
To future-proof the NHS, it's vital we opt for the latter. And it all starts on the great British high street – specifically, with community diagnostic hubs (CDHs) and the right digital infrastructure to connect the hubs to other local care provider settings.
A bridge between patient, GP and specialist
Digital platforms that connect care settings provide the opportunity to think differently.
Recommended in last year's Diagnostics: Recovery and Renewal report, CDHs present a novel way to chip away at the elective care backlog, while keeping patients with cancer, cardiac and respiratory conditions away from hospitals and the risk of nosocomial COVID-19 infections.
While scaled-down versions of existing hospital systems make it impossible to integrate with care settings that have a different setup, reinforcing a longstanding problem, digital platforms that connect all these care settings provide the opportunity to think differently.
Building the right digital infrastructure
But how can CDHs grasp this opportunity and bridge systems that don't easily talk to each other? Here are a few areas for CDHs to consider:
Fast and flexible
Choose a mobile-first solution - GPs can access and interact with specialists, wherever they are, via their smartphone. In a CDH context, this enables quick and effective communication between healthcare workers, resulting in fewer patient delays and, in time, a smaller backlog.
The Cloud, reimagined
Platforms should be designed around individual patients. This means referrals, results and diagnostic data all come into a personalised stream – stored not simply in the Cloud, but a patient's own cloud, linked to their NHS number.
Cloud infrastructure for data storage is crucial for community diagnostic hubs to overcome the currently siloed systems storing patient data. Instead of putting vast legacy systems in the Cloud, they can instead be created for each patient, transitioning to centralised cloud storage, patient by patient, as they come through CDH pathways. And with records kept in 'glacier' storage until a patient becomes active, this is far more cost efficient than traditional cloud models.
Advanced cyber security
Millions of individual clouds make things much safer for patient data storage. Even if a hacker was able to breach the NHS's digital defences, they'd need to do so cloud by cloud, giving cyber security experts ample time to shut the attack down; one breach leads to one patient not millions of patients.
Scalable on a national (or international) level
Built per patient, CDHs can be the spark that creates patient-specific healthcare records on a national scale – linked to a person's NHS number and the NHS spine.
The current small summary stored on the NHS spine – vaccination status, repeat medication and suchlike – could make way for a lifetime's worth of reports, imaging and results. In addition to the domestic convenience this brings, it could also make for easy collaboration with hospitals overseas, and fast, potentially life-saving care.
Putting power in the patient's hands
Long term, individuals will be able to fully access, and control, their own records. This allows them to refer to their health information as needed – for example, sharing data for research purposes, should they want to, or keeping their information private if not – without having to take up NHS time.
Without the right digital infrastructure, barriers will remain and continue to stifle true integration.
No more costly, local storage
With a central, cloud-based digital infrastructure, local storage becomes obsolete. No longer will hospitals require electronic healthcare records, nor picture archiving and communications systems (PACS) – just relevant, NHS-wide software.
A vast financial outlay will disappear overnight – something that, alone, will save billions of pounds. The same is true for the hours spent retraining NHS staff on hospital-specific tech systems. As integrated care systems, including CDHs, continue to break down siloes between care settings, the IT underpinning them needs to transform to enable clinical teams to work effectively across those boundaries. Without the right digital infrastructure, those barriers will remain and continue to stifle true integration.
Embrace tomorrow's digital solutions, today
 It's time to not simply recognise what we know is a systemic problem but fix it for good.
We could persist with the so-called 'easy' option: extending existing processes –they're flawed, but also familiar. But why waste another ten or 20 years on broken parts that cannot communicate with each other, when future-proofed, digital solutions are available today?
Our NHS deserves better. It's time to not simply recognise what we know is a systemic problem but fix it for good. The CDH programme represents a unique opportunity that will create a new care setting that does not come with legacy digital infrastructure and is required to connect across provider settings. CDH sites have the opportunity to design the infrastructure of the future.
The results are obvious: a better, safer, cheaper system, that's ready to scale, and empowers patients to receive specialist treatment anywhere in the UK, or beyond.
Dr Tom Oakley is CEO of Feedback Medical Limited, manufacturer of Bleepa. Follow him on Twitter @DrTomOakley