Blog post
Using the arts to support NHS staff mental health and wellbeing
An innovative arts-based training pilot programme is helped improve the mental health and wellbeing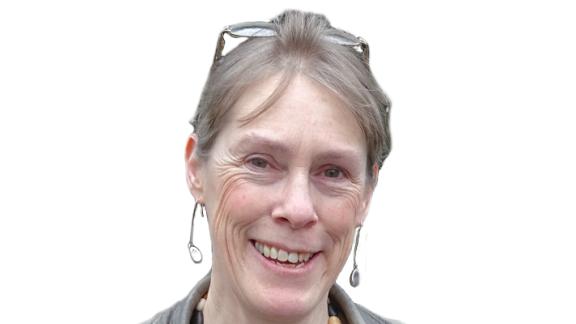 Prue Thimbleby, arts in health coordinator at Swansea Bay University Health Board (SBUHB), describes how an innovative arts-based training pilot programme has helped improve the mental health and wellbeing of staff, and confirms plans to roll the sessions out to all staff who are struggling with the effects of the pandemic.
The early warning signs that NHS staff are reaching burnout are clear. A rise in absenteeism due to anxiety and stress, along with an increase in workers opening up about the extraordinary daily pressures they face and the consequential negative impact of their experiences, demonstrates that support for the mental health and wellbeing of our NHS workforce is vital. Strengthening the support services available and increasing access to resources is imperative to help both those delivering frontline care and individuals working in non-clinical roles, and to ensure the NHS is in the best position to recover from and respond to the pandemic.
Where are we now?
Swansea Bay University Health Board (SBUHB) has used the arts for the health and wellbeing of patients and staff for years; it is central to our service transformation and ensures the provision of a supportive working environment. Our latest project, in collaboration with Swansea University and Performing Medicine (specialists in arts-based healthcare training and research), involved running a pilot programme to improve staff mental health and wellbeing in our mental health and learning disabilities service.
Staff burnout is a real and growing concern, which the pandemic has heightened. At SBUHB there has been an increase in staff reporting mental health issues as the reason for absence; an issue which is likely to be reflected in most, if not all, healthcare settings across the country.
Further research identified that staff involved in the care of older people with mental health issues across three hospitals within SBUHB, had high levels of sickness and stress; hence the pilot programme focused on this group of staff. The programme was open to more than 80 nurses, healthcare support workers, allied health professionals, doctors, as well as hospitality and administrative staff. The feedback from those involved has demonstrated just how crucial these types of initiatives are. For instance, one ward manager explained how she started making small changes in work, taking a break, spending more time with the people she manages. While the biggest change she experienced was how she viewed work affecting her health, such as stress, and that the workshop gave her the confidence to manage her stress. Importantly it enabled staff to recognise the role of self-care and better mental health in order to continue providing the best care for patients.
Interactive workshops, led by Performing Medicine, used arts-based training techniques to help staff cope better with work-related stress, be more confident in their work, and interact with patients and colleagues in a more engaged and attentive way. The artist facilitators drew on creative techniques from the arts to help those involved in the pilot use their bodies and voices for effective communication and to better look after themselves and others.
The sessions provided a route for SBUHB to address the exceptional pressures of working in healthcare and yielded an outlet for staff to recognise and have the confidence to address the challenges encountered. For instance, one session focused on calm communication with patients and colleagues including non-verbal behaviours, such as how posture and pace may affect others and tips on not rushing but instead moving calmly. This has empowered staff to change key behaviours and adopt new habits to support their mental health and wellbeing; and many have reported feeling better because of these changes. 
It has also seen staff achieve a better understanding of the need to make time for self-care, with staff being able to take away stress management techniques, such as breathing strategies, and body scan, a mindfulness technique that involves mindfully scanning your body for sensations of stress, pain or tension.
The importance of working together to support each other with the changes and managing stress was highlighted and people felt they were supported by colleagues and managers. Managers also reported plans to ensure staff took breaks as well as the staff themselves planning to take them; all of which is testament to the strong team here at SBHUB.
What's next?
Interactions between the arts and healthcare is increasing greatly. The results of our innovative pilot programme demonstrate the powerful contribution and impact of arts-based initiatives on NHS staff's mental health and wellbeing, as well as the subsequent impact on the quality of patient care. Our next step has been to open the programme to more staff during 2021 as they deal with the pressures created by the pandemic. One of my colleagues, who has worked in the NHS for more than 30 years, described the unrelenting pressure of COVID-19, and how the workshops gave the whole team a chance to talk about mental health. She describes how it sparked strong emotions as people began to share their experiences of being pushed to the limit for the very first time; and realise that everyone was going through physical and mental exhaustion. 
At SBUHB the arts have been integral to better mental health during the pandemic, and our success can be replicated by other hospitals to support NHS staff; the NHS must not neglect the mental health and wellbeing of our workforce.
Prue Thimbleby is arts in health coordinator at Swansea Bay University Health Board. Follow Prue on Twitter @pruethimbleby