Blog post
The UK voted to leave the EU: what now for the NHS?
It is important to be aware that the EU has far-reaching and subtle effects on the health sector beyond purely economic considerations.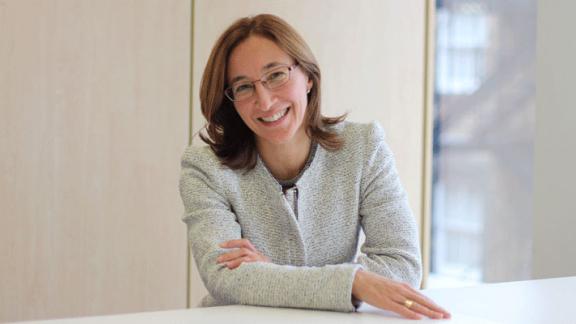 The head of the NHS European Office explores the interlinks between domestic and EU health policies, and considers what lies ahead for the NHS now the UK's future lies outside the EU.
Last week's vote was a watershed for the future of the UK – a vote which has generated uncertainty on what will happen next to our economy, our constitutional architecture, our political landscape and so on.
The prospect of Brexit has also raised questions about what it means for the NHS.
While debate has mainly focused on the possible financial impact, it is important to be aware that the EU has far-reaching and subtle effects on the health sector beyond purely economic considerations. Let's look at some of the key interlinks between domestic and EU health policies.
Around 130,000 EU health and social care professionals currently work in our system, equivalent to 10 per cent of our doctors and 5 per cent of our nurses. EU law on mutual recognition of professional qualifications has facilitated and speeded up NHS recruitment of these professionals to fill job vacancies and reduce dependency on expensive agency staff.
As the largest employer in Europe, the NHS has been affected by EU labour law such as the Working Time Directive, which has helped limit excessive working hours, but whose implementation for doctors in training has profoundly reconfigured their working patterns, resulting in changes to the organisation and delivery of patient care in some areas.
NHS organisations have also been impacted by EU competition and procurement rules, which aim to prevent anti-competitive practices damaging the interests of consumers, and seek to uphold 'fair play' within the EU's internal market.
It is important to clarify that nothing in EU law requires member states to open up public services to competition from the independent sector – that is entirely a matter of domestic policy decision. However, when a member state decides to introduce the market into the provision of public services, those activities then become subject to EU procurement and competition law.
The EU sets standards for quality and safety of medicinal products, medical devices, blood, tissues, cells and organs. These standards have improved patient safety and facilitated the movement of these products across borders. They have, for example, helped NHS patients to receive suitable organs, while ensuring their safety and traceability.
EU rules have also helped Britons receive healthcare when visiting or living in other EU countries and, conversely, allowed EU nationals to be treated, if needed, when in the UK.
For patients with rare or very complex diseases, where collaboration at EU level can bring added value due to the limited expertise and resources available in this medical domain, the EU has promoted the establishment of European reference networks. Many NHS specialised providers are involved in these networks, which help them to collaborate with the best hospitals in Europe to progress medical science, thus improving diagnostics and the treatment of rare conditions.
UK organisations are also the largest beneficiary of EU health research funds in Europe, with €760 million in EU funding having supported health research in the UK between 2007 and 2013. The NHS has benefitted from this funding, and more generally from EU research and innovation policy, in our efforts to respond to unmet patient needs and to improve patient care.
What's going to happen in these areas now that our future is outside the EU?
At this stage, it is not possible to predict the level of impact Brexit will have on the NHS, as we do not know what type of new relationship with the EU the UK will seek, how long negotiations will last, and what their outcome will be.
The most critical factor will be whether the UK will remain, or not, in the EU's internal market. The example of Norway provides some useful insight.
Through their membership of the European Economic Area, Norway has the same access to the EU internal market as the EU member states, but equally has to comply with the full range of EU policy and regulations which govern the EU market and has to contribute to the EU budget.
If the UK were to follow this model, in the long run, not much would change from an NHS perspective in terms of the application of EU policy and rules, ability to recruit EU staff, access to EU research funds and involvement in EU collaborative initiatives.
It is, however, important to stress that negotiations on a new agreement could last several years, and during this time, uncertainty will reign, with the economy expected to seesaw.
It should also be noted that we will no longer have a seat in the European Council nor have Members of the European Parliament, so the UK's ability to influence EU policy will be very severely jeopardised.
If, on the other hand, the UK were to leave the EU internal market, changes would be significantly greater and uncertainty much bigger from both an economic and regulatory perspective.
The UK would make its own laws on migration, and would almost certainly want to continue to make it easy for people in shortage occupations, such as health professionals, to enter and work in the UK. We would make our own decisions about competition and procurement within the context of international trade law.
And scientists and researchers would want to continue to collaborate across borders, with or without EU funding.
There is no denying that under this scenario there are a wide range of possibilities, and outcomes will be unpredictable.
This is an unprecedented situation.
The NHS Confederation, through our European Office, will follow the progress of discussions, both in Brussels and in the UK, very closely. Our aim, as ever, will be to do our utmost to ensure the needs of the NHS and our patients are right at the top of the political decision-makers' agenda.
Elisabetta Zanon is director of the NHS European Office, part of the NHS Confederation. Follow the organisation on Twitter @NHSConfed_EU
Stay informed
Sign up for our member e-newsletters to keep up to date with the latest EU developments affecting the NHS. 
Like this post?
Share it on Twitter.