Blog post
How to inculcate joint working across health and care
This is the time to take the opportunity to address the limitations of the current framework and move to a more integrated future.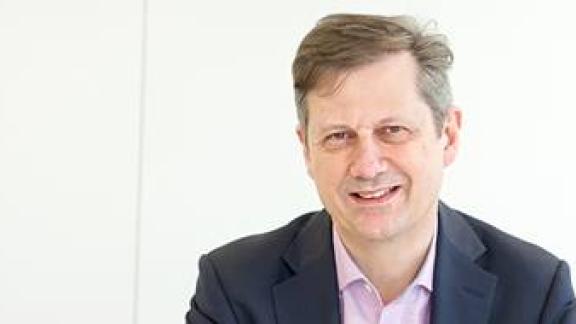 Opportunities to change the architecture of the health and care sector do not come around often. It is right that we take the opportunity we have to address the limitations of the current framework and move to a more integrated future, writes Nick Ville.
For the first time in almost a decade, we are expecting significant primary legislation that could fundamentally change the legal framework through which NHS organisations work.

Given the controversy of the Lansley reforms there has been understandable resistance from some NHS leaders to the potential threat of further top-down reform.

But in recent years the NHS has been changing: isolated and fragmented organisational working has evolved into more collaborative ways of working between NHS organisations, local authorities, voluntary sector providers and other local partners.

This has been accelerated during the pandemic with tangible benefits to local communities and services. The clear message we are hearing from the NHS leaders we represent is that they want to embed the benefits of partnership working for the long-term benefit of their patients, staff and the taxpayer.

We all know that the challenges we now face, not least around addressing health inequalities and meeting the needs of an ageing population, require integrated models of care. The benefits are especially evident at the level of local neighbourhoods and communities ("place") and also larger geographies ("systems").

This is an undoubtedly complex arena – sometimes difficult historical relationships, continued under investment of certain services, and the social care crisis, all make for a situation that must be handled with care.
 
Realistic expectations
That's why expectations of any new NHS legislation over the coming year need to be realistic. But designed in the right way, new legislation could well support further development of local collaboration and system-working and help to put the NHS on a more sustainable footing.

What could effective legislation look like? We have spent the past six months engaging with our members from provider trusts, clinical commissioning groups, primary care networks and integrated care systems about how they would like the national policy and legislative framework to evolve to support collaborative working.

Our report shows there is a strong appetite among leaders both for clarity on the future NHS architecture and for more formalised partnership working. There is a sense we should grasp the opportunity to get this right and so our report argues that integrated care systems should become statutory – albeit on the basis of certain conditions.

Firstly, whatever form integrated care systems adopt through statute, they must embed partnership working across the wide range of organisations involved in health and care. There is consensus across our membership, and among our partners in local government, that systems must not simply be delivery arms of the NHS. They have evolved, and must continue to develop, as partnerships of organisations working to deliver improved health and wellbeing in their local communities. Community and voluntary organisations, primary care networks, local authorities, acute and mental health providers and others must feel that systems are there to help them work together to deliver this shared aim and not tell them what to do.

Secondly, the move to statutory integrated care systems must not feel rushed. The process will not be straight forward in many areas of the country and so we would suggest that they are run in shadow form with new arrangements before being formalised as statutory. This will allow partners within systems and executive teams the time that they will need to sufficiently prepare for what may represent significant operational and cultural change.

Thirdly, our report argues that there must be the right incentives in place for all organisations within systems to deliver against system objectives and to seek joint working with other partners. A survey of our membership revealed that over eight in 10 leaders believe there should be a new statutory duty for all partners within systems to deliver against shared objectives. This may, for example, centre around improving population health and addressing health inequalities – an objective that is in the interests of all those working in systems.

Finally, we are calling for radical reform of the current model of NHS oversight. An overwhelming majority of our members believe that integrated care systems need greater autonomy, time and space to focus on delivering for their local communities. This is not an argument against having clear national priorities and accountability for the NHS, but for oversight to be outcome focused, proportionate to the issues in each system, and for it to be grounded in the principle of self-directed improvement. There is learning from local government and the oversight of foundation trusts that can be drawn on but micro-management by template needs to stop once and for all.

When discussing the prospect of legislative change, there is understandably anxiety about triggering a disruptive reorganisation of the NHS. Hence our call for sufficient time so that change can be planned carefully and for it to build on local success.

Equally, we must not be blind to the fact that the health and care sector is still in the midst of the greatest challenge it has ever faced. However, it is local collaborative working that has been the solution – not a distraction – to managing the pandemic effectively. We have seen remarkable transformation, whether in primary care or the management of outpatients, and now is the time to embed this way of working.

Opportunities to change the architecture of the health and care sector do not come around often. It is right that we take the opportunity we have to address the limitations of the current framework and move to a more integrated future.
 Nick Ville is director of policy and membership at the NHS Confederation. Follow the organisation on Twitter @NHSConfed 
This blog was first published by the Health Service Journal.