Blog post
How do we enable AI in healthcare as a great potential for good?
Digital tools have been quickly developed and adopted in the wake of COVID-19. Now AI is showing opportunities ahead for healthcare.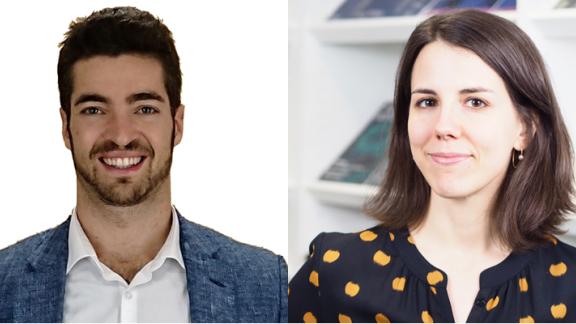 In response to COVID-19, digital tools were quickly developed and adopted, and AI is showing the opportunities ahead for healthcare. Marcos Gallego and Mireia Crispin, of the Future of Healthcare Programme, write on how to ensure developing technologies have a lasting impact.
Most of us would agree that technologies based on artificial intelligence (AI) will one day reshape the way we experience healthcare. The progress seems unstoppable: algorithms that interpret medical images, at-home diagnostics, symptom checkers, wearables. But are they here to stay? Will they really have the impact they set out to achieve?
The process of fully integrating emerging digital technologies in healthcare goes far beyond developing a tool: it is intrinsically linked to core challenges in data policy, infrastructure, privacy, accountability, and trust. Success in this arena requires open multi-stakeholder conversations and deep collaborative efforts, and in other circumstances, a process like this would take a long time. But the world has just witnessed how it is possible to expedite the task if everyone stands united behind the same goal.
The COVID-19 pandemic created a situation where, if we did nothing, hundreds of thousands, if not millions, would die. As a result, digital tools were quickly developed, tested, and often adopted for a number of concrete goals: image reading, diagnosis, molecule development, contact tracing, remote care, outbreak prediction. The level of success, and the sustainability of some of the solutions, was unequal. But the effort showed that, in a situation of clear need, and in an atmosphere of cooperation, digital and AI technologies have the power to be transformative.
The last few months have pushed healthcare systems to their limits, but they were already stretched before. The Royal College of Radiologists recently published a report showing that going into the pandemic, UK nations had radiologist shortages of 27-37 per cent. As an example, many hospitals had limited or no access to interventional radiology, a subspecialty that deals, among other things, with the provision of emergency treatment for patients with bleeding, sepsis and stroke. The report emphasised that this situation is simply unsafe for patients.
AI tools present us with the opportunity to address these well-defined instances: critical problems where the need is pressing, and where our current tools, mechanisms and infrastructure have proven insufficient. Just as we, as a society, did with this pandemic, where we recognised the usefulness and potential impact of nascent tools, we ought to acknowledge the opportunity for other similarly urgent healthcare challenges.
Three key aspects need to be addressed
Efforts to fund and support the development of new AI tools should focus on areas of critical need with the ability to rally the whole community – patients, clinicians, developers and regulators. A moonshot project where it is not the technology that is at centre stage, but the specific needs of patients in the health and care system.
We need to ensure that the tools are transparent and never jeopardize patient safety. Critical need scenarios can often cope with higher levels of risk, but all solutions should build upon a common, robust regulatory platform that shields patients' health and privacy. Europe is moving in the right direction, but the rapid pace of the field means that regulations will have to be constantly kept up to date, enabling innovation while protecting citizens.
Patients have clear views and need to be included in the process. In a recent survey, 83 per cent of participants believed that AI would aid doctors in their decision making, but not fully replace other aspects, such as providing empathy to patients. Their perception will help shape and optimise the design of solutions.
Our recent report on the status of healthcare AI in Europe suggests that the only way to make sure that AI makes real and lasting impact in healthcare is through honest, open discussions that bring together those who develop the tools, those who will use them, those who will receive their benefits, and those who will regulate their use. Crucially, different regions and countries are leading in different ways, and these conversations can provide invaluable insights.
The havoc created by the present pandemic is a wake-up call to start acting in areas where our systems dangerously underperform. AI technologies are maturing, and it is our duty to ensure that they achieve their potential where they are most needed.
Marcos Gallego is research coordinator of the Future of Healthcare Programme at the Center for the Governance of Change at IE University (Madrid, Spain). Follow him on Twitter @marcos_gallego
Mireia Crispin is director of the Future of Healthcare Programme at the Center for the Governance of Change at IE University (Madrid, Spain), and a Borysiewicz Biomedical Sciences Fellow at the University of Cambridge. Follow her on Twitter @mireiacrispin