Blog post
Focus on flexible: the future of the NHS workforce
Staff wellbeing and flexible working are part of the People Plan. COVID-19 has helped to accelerate conversations with real experiences to draw on.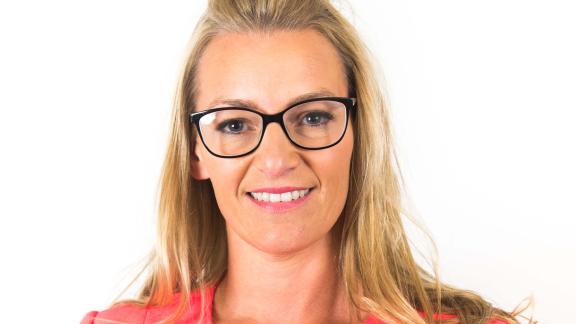 Nicola McQueen of NHS Professionals writes on the progress being made for flexible working to become the norm and how integrated care systems play a role in its success. 
Although no-one would have wished it this way, the COVID-19 pandemic has led to an increase in conversations about staff wellbeing and flexible working in the NHS. These discussions were certainly happening before COVID-19, but the pandemic has thrown new light on work-life balance and how crucial this can be to the success of people and organisations, especially ones like the NHS which carry so much responsibility.
Looking at the latest People Plan, for example, on page 20 it emphasises wellbeing and calls on employers to embrace flexibility 'by default…from day one', so staff can balance work with personal commitments. The NHSFlex movement, founded by Kate Jarman and Aasha Cowey, is also helping to get more people talking about the issue.
Most importantly, the NHS and its people have been learning by experience and that creates a confidence around flexible working that perhaps wasn't there before. The pandemic has brought so much pain and sadness, but one good thing is that it has shown the NHS can do things differently - and still be brilliant.
Learning by experience creates a confidence around flexible working that perhaps wasn't there before
It's been a near-vertical learning curve and the learning will go on as the NHS works hard to reset itself in the months ahead. We need to pay particular attention to staff wellbeing and be careful of workloads to mitigate burnout, but I think it's so important the NHS maintains this unexpected and hard-won momentum and keeps exploring ways of working more flexibly.
Taking flexible further
Many 'flexible working' conversations centre on people working in different ways to achieve better outcomes - and this is something we champion at NHS Professionals through our Bank Member experience.
We also support flexibility at scale with our client trusts, which is about identifying flexible workforce solutions to improve operational performance and, ultimately, clinical outcomes. Underpinning this is system flexibility, which is an essential component to workforce success.
What's really exciting to me is that we are now seeing a strategic move towards this more agile approach with the introduction of integrated care systems (ICSs). This is another step up again and much harder, because the healthcare system is large and complex. However, I think it's vital to the future success of the NHS. But what is effective system flexibility? Key aspects include:
inspired and inspiring leadership that places trust in operational teams to deliver and gives them delegated authority to do so in relative freedom
working across and through boundaries - to the point where they become irrelevant
giving staff more options to work when, where and how they choose - so they have a greater range of movement and a healthier work-life balance
supporting training and career development – as the People Plan says on page 36, "with a renewed emphasis on the importance of flexible skills and building capabilities, rather than staying within traditionally-defined roles"
whole-workforce flexibility – for example, providers having access to a well-run, cost-effective, national bank of qualified, skilled and flexibly-minded healthcare workers they can draw on with complete confidence and agility to meet local, regional and national healthcare needs.
Allow agility, face fears
The NHS has a wide range of policies and processes and, of course, there is great value in this approach. The NHS is accountable to the taxpayer and rightly focused on patient safety, which is always a priority. The checks and balances are important.
The new focus on agility is allowing flexibility to flourish and decreasing any anxieties or even fears the NHS may have about working in this new, innovative way. In this new culture, it becomes much easier for people, ideas and innovation to move around and achieve positive results. It allows more efficient decision-making and it helps to preserve the original spark of enthusiasm to create something better for the service they deliver and the people they care for.
[Agility and flexibility] help to preserve the original spark of enthusiasm to create something better for the service they deliver and the people they care for
ICSs offer a vision of a brave, new and more flexible NHS, working in partnership with other key health and social organisations. For example, the idea of 'provider collaboratives', where acute, primary care, community, mental health and social care providers come together in different combinations to meet the specific needs of 'neighbourhoods' and 'places', is very positive.
Like all change, ICSs will come with their challenges, but I believe they are an excellent opportunity for the NHS to develop, practise and become good at long-term systemic flexibility, alongside the progress it's making on people-based flexible working.
And if the NHS can achieve that, any fears it may have of working more flexibly 'by default' are likely to recede and both staff and patients will feel the benefit.
Nicola McQueen is chief executive officer of NHS Professionals. Follow her and the organisation on Twitter @nicolamcqueen_ @NHSPbank