NHS Voices blogs
Brexit and health: what changes after 31 January?
A look at what happens post-Brexit day.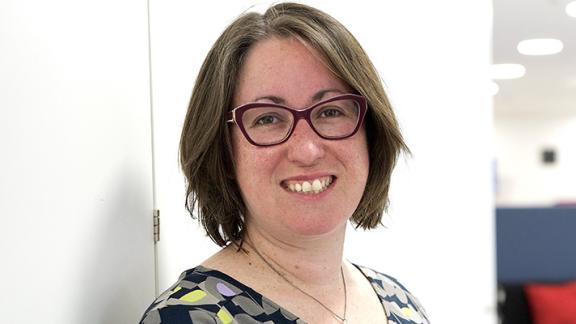 Rumours and misinformation surrounding what happens after 'Brexit Day' are causing concern for some people. Here, Dr Layla McCay considers the cold hard facts on what Brexit will mean for health and care.  
The deal that enacts the UK's withdrawal from the EU has now been ratified by the UK and European Parliaments and the course set to depart, as of today.  

Over the past few months, we have all heard various ways that Brexit may affect us. Now the Brexit date is here, many people are wondering: what does this mean for my health? Will my family's healthcare be affected? As a health professional, will I need to do anything differently? Just what exactly is going to happen on 1 February?  
The facts: we don't expect any changes to people's health and healthcare between 31 January and 1 February as a result of Brexit. In fact, there will be no obvious changes for the rest of the year. This is because we have an agreed 'deal'. 

Having a 'deal' means that from 1 February we enter an implementation period that will last throughout 2020, while the next stage of negotiations takes place. Until the end of the year, the UK will continue to follow most EU law in the same way as it does now (as opposed to if the UK had left the EU with no deal, which would have led to significant disruption).  

Rumours and misinformation are causing concerns for some people. So, to clarify: 
There will be no change to healthcare arrangements in the UK for Brits, EU citizens or anyone else on 1 February 2020 as a result of Brexit.
There will be no change to health arrangements for EU travel on 1 February. Current systems will remain valid throughout 2020, including the European Health Insurance Card (EHIC). This will continue to enable British people to access state-provided medical treatment if you become ill or have an accident in any EU country. 
EHIC will also continue to cover pre-existing medical conditions and routine maternity care, alongside emergency care, providing access to treatment such as dialysis. The card can also be used in Switzerland, Norway, Iceland and Liechtenstein.  

The longer-term future of the EHIC will be decided as part of the negotiations on the future EU-UK relationship. In 2018, the government announced that it wanted 'UK and EU nationals to continue to be able to use the EHIC to receive health care should they need it while on holiday.' 

The government will have to negotiate with the EU to determine whether the EHIC can be used by UK citizens after the implementation period is finished, currently expected to be the end of 2020.
Under EU 'S1 form' arrangements, British retirees in receipt of a UK pension will continue to be entitled to receive healthcare in the EU country in which they reside, until the end of 2020. This arrangement is likely to continue indefinitely for British people who reside in EU countries on Brexit day, but is subject to the next stage of the negotiations.  
Any EU citizen currently living in the UK, including the 165,000 European Economic Area (EEA) staff already working in health and social care, can stay in the UK for the rest of 2020 without their immigration or employment status needing to change. 

However, they need to apply this year for the UK government-run EU settlement scheme to ensure they will have the right to stay legally in the UK in future. 
Applications for settled or pre-settled status need to be made by June 2021 if the UK concludes a deal with the EU by the end of this year, or by 31 December 2020 in the event of the UK leaving without a deal. 
Information on the process for EU citizens is available on NHS Employers' dedicated web page. EU citizens in the UK who already have valid permanent residence documentation will be able to exchange it for settled status for free.  
There should be no Brexit-related disruption to the movement of medicines or medical devices across borders on 1 February, nor to the systems that approve new medicines and devices and manage the safety of those on the market. The previously predicted disruptions were related to a no-deal Brexit. 

As part of the ratified deal, the UK will continue to follow EU regulations, trade and customs arrangements for the duration of the implementation period. There is therefore no need to stockpile medicines, or for health companies to change their import or export arrangements. Patients in the UK and the EU should expect service as usual until the end of 2020. 
What happens after 2020 will need to be negotiated during the transition period. Agreement on standards and trade and customs arrangements for medicines will need to form part of a wider trade deal between the UK and the EU. How similar or dissimilar UK regulations are compared to those operated by the EU are yet to be decided.  
There should be no change to current research arrangements. Patients who are currently participating in an EU trial or need to travel to take part in research in the EU will be able to continue to do that. Researchers can continue to cooperate as usual through EU Framework Programmes, such as Horizon 2020, or work together on clinical trials (researchers can refer to the detailed overview from UK Research and Innovation). 

The Prime Minister has announced that international students will be entitled to the right to remain in the UK for two years after graduation. This will allow international graduates in medicine and nursing additional time to secure long-term employment.
Further questions of whether/how UK-based academics can lead and/or participate in future EU research collaborations (such as the upcoming Horizon Europe programme) will be negotiated during 2020 – and associated practical questions will need to be addressed, such as whether the European Commission will endorse the UK's GDPR implementation to allow the transfer of personal data for research purposes. 
While patients and health professionals will probably not notice any difference as a result of the UK leaving the EU on 31 January 2020, this date marks the start of a busy year for negotiators in the UK and EU. The blueprint for their negotiations will be the EU Withdrawal Agreement and Political Declaration, which gives us some insight into what the future of health will look like after the end of this year.  But the detail is still to be negotiated. 
Health will be discussed piecemeal throughout the negotiations, within other topics, rather than being addressed as its own topic, further increasing the complexity. It is not yet clear whether it might be possible to achieve priority health agreements in advance of the full deal. This would help the NHS and other health and care sector organisations safely prepare in good time for any changes. Either way, the UK government intends to complete negotiations with the EU by the end of 2020.  
If the negotiations are successful, we can expect changes to various aspects of health policy and process to occur – hopefully in a planned way – from January 2021. If they are not, there are two main options: one is an extension, something the UK government has currently ruled out. The other is leaving with no deal (or feasibly a partial deal). This would require reactivation of no-deal planning for the UK, with significant risks for patients and the health sector. 
For example, from 2021, if there are not specific arrangements agreed on reciprocal healthcare, vulnerable travellers will be at risk. If we do not have an agreement on how to manage regulations and customs for medicines and healthcare products, medicines could be delayed, and complex medical supply chains could cease to work. And without clarity on access to programmes such as Horizon Europe, we risk disrupting critical research work. Achieving good and timely agreements on health is incredibly important for patients. 
As no major member state has ever left the EU before, there is little precedent for the situation in which we find ourselves. One thing is clear: while it might seem like business as usual, the decisions being made throughout 2020 could affect UK health and health systems for generations to come. And so, we wait.  
Dr Layla McCay is the director of international relations at the NHS Confederation. Follow her on Twitter @LaylaMcCay.