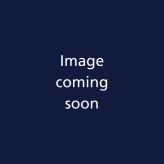 Rezina Hakim
Rezina first joined NHS Confederation as senior policy adviser in the NHS Clinical Commissioners (NHSCC) network. She led policy development for clinical commissioning group (CCG) members on issues such as CCG finances and supporting commissioning nurses on workforce and education.
Rezina led the policy work for NHSCC on medicines optimisation which initially began to help CCGs reduce prescriptions of ineffective medicines in primary care. Rezina was also the lead policy advisor for NHSCC on the Evidence-Based Interventions programme which is a national programme focssed on reducing the numbers of interventions carried out in the NHS which are deemed to be unsafe, unnecessary, costly and for which alternative evidence-based treatments are available.
Rezina has over ten years health policy, campaigning and advocacy experience within the voluntary sector and has led high-profile policy and campaigning work for British Heart Foundation, Mind and Leonard Cheshire Disability. Her campaigns include banning cigarette vending machines, improved access to psychological therapies, the introduction of waiting standards and parity of esteem for mental health services in the Five Year Forward View, and campaigning work on social care services and employment access for young disabled people.
Rezina's current role as senior policy adviser focuses on policy issues affecting NHS Confederation members and the NHS which include reducing the elective backlog significantly accumulated in recent months; delivering a sustainable NHS; and digital technology and data to support the NHS deal with challenges faced as the system recovers from the pandemic.