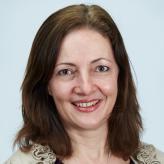 Rebecca Smith
Rebecca Smith joined NHS Employers in April 2013 and was appointed director for the national engagement service in April 2016. 
In her substantive role Rebecca works closely with HR directors, area heads of engagement and HR director network chairs to ensure that the voice of employers is front and centre of workforce discussions. She also leads on social partnership working and through the national engagement service and the chairs of the regional forums, she ensures that there is greater alignment across regional and national work streams and forums.
Rebecca has worked at HR director level and has experience in a range of organisations including a local authority, NHS acute and community trusts and mental health organisations and within Strategic Health Authorities (SHAs). Rebecca has a Masters in HR management and is a member of the CIPD.