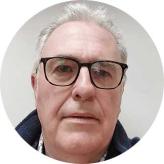 Mark Gilbert
Mark has been working for over 30 years.Initially started working in retail, working himself up to senior roles.
Passionate about learning and personal development for all. In latter years a career change meant working within the apprenticeship sector where a thirst for young people's development grew.
After a number of years within this sector Mark moved into the employability sector where his passion for supporting young people from disadvantaged backgrounds took off. Mark then gained a role within the Charity Sector supporting vulnerable 16-24 overcome barriers and taking them on a journey, building confidence and life skills and supporting their opportunity of gaining employment.
Now based in Fleetwood, Lancashire as the Youth Hub Co-ordinator gives the opportunity to close the inequality gap on behalf of the youth within Fleetwood.