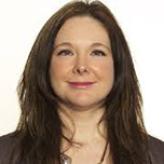 Laura Hill
Dr Laura Hill has been a GP in West Sussex since 2004 and is currently Clinical Chair of Crawley CCG and Horsham Mid Sussex CCG. She joins the NHSCC board as representative for the South East geographical constituency.
Dr Hill joined Crawley CCG at its inception in 2012 as a board level clinical director , clinically leading system transformation establishing risk profiling and complex care co-ordination delivered through town based multidisciplinary teams. She went on to co-lead the Nationally award winning Dementia Friendly Social movement in Crawley.
Dr Hill also co-chairs the Sussex and East Surrey Sustainability and Transformation Partnership Clinical and Professional Cabinet which brings together local doctors, specialists and clinicians to clinically guide the priorities of the STP.