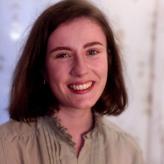 Eilish Mulholland
Eilish joined the Northern Ireland Confederation for Health and Social Care (NICON) in 2022. She has worked in various public bodies ranging from the Belfast Trust to the Civil Service.
Eilish graduated from Queen's University Belfast (QUB) with a First Class Honours degree. She is currently completing her masters at Trinity College Dublin (TCD).
Eilish is interested in mental health, encouraging arts in the workplace and empowering others.