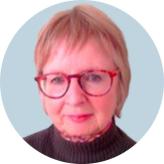 Dr Peta Foxall
Peta is committed to public service and has extensive experience of leading and working in multi-disciplinary teams within the NHS, higher education and charitable bodies. She brings a wealth of governance experience at Board level and has helped to guide organisations, partnerships and federations through complex change.
Peta is a biomedical scientist by profession and her formative years were spent at Great Ormond Street Hospital for Children and the SW Thames Regional Renal Unit in South London. She subsequently developed an academic career, from Senior Lecturer at UCL's Institute of Urology and Nephrology to Associate Professor and Director of Postgraduate Taught Programmes at the University of Exeter Medical School, where she also chaired the school's research ethics committee.
Peta has since developed a successful career as a voluntary senior leader and is known as a servant leader, creative thinker and problem solver. She became Chair of The Wildlife Trusts, the first woman in that national role, and was in post 2017-2022. Peta was also Lead Governor of the Royal Devon University Healthcare NHS Foundation Trust (formerly the Royal Devon and Exeter NHS Foundation Trust), balancing the key priorities of the voices of patients and communities with governance and accountability. She completed a full nine-year term of office in 2022. Peta is a volunteer at the Chatty Café Scheme and, as former trustee, a supporter of the #iwill Movement, advocating for youth social action across health and care, the environment and education.