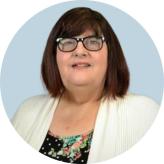 Professor Donna Mead
Professor Donna Mead OBE has been a registered nurse for over 40 years; her entire working life being spent in public service in either health or education. She has worked in hospitals and universities across Wales in roles which include clinician, researcher and educator. She was Dean of a large faculty of Life Sciences and education for 18 years. Her background in health and education is reflected in the responsibilities and roles which she holds today. These include Chair of Velindre University NHS Trust and Governor of Neath and Port Talbot (Group) College. Donna is also an elected member of the Royal College of Nursing in Wales.
Donna has spent her life living in the Welsh Valleys and, unsurprisingly is involved in activities which helps valleys communities to build resilience. Once such activity is as Director of Pen Y Cymoedd Windfarm Community Interest Company.
Donna is a Fellow of the RCN, Fellow of the Learned Society of Wales, she holds an honorary Doctor of Science form Swansea University, is a Commander in the order of St John and in 2008 was awarded the OBE for services to health and nursing.