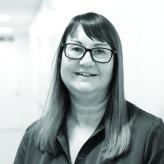 Denise Vittorino
Over this time, she occupied roles in the NHS and local government, focused on strategy, planning, commissioning and service delivery.
After obtaining her degree in health studies in Sussex, Denise first began working in the NHS in North East London, where she held various positions in the field of public health, where her specialisms included substance misuse, sexual health and health and regeneration, working with local communities in East London, and where she went on to earn a Masters degree in Health Promotion from King's College, London.
She then moved into local government, most recently in Derbyshire County Council, where she was the group manager for public health commissioning, responsible for the Council's strategic commissioning for population health and wellbeing services.
Prior to this, Denise was the strategic lead for health and wellbeing in Staffordshire County Council, where she led the development of the health and wellbeing strategy and worked on pan- European partnership approaches to improve public health, during which time she gained a post-graduate diploma in strategic leadership and change from Manchester Metropolitan University.