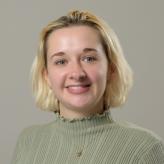 Annie Bliss
Annie is policy associate at the NHS Confederation, where she focuses on regulation and system transformation, as well as other key areas like COVID-19 response.
Before joining the NHS Confederation, Annie was communications and policy manager at Alzheimer's Disease International (ADI), where she influenced global health policy at the WHO and UN and managed communications and global campaigns.
Annie holds an LLB (Hons) in law from the University of Warwick and a master of science in health and international development from the London School of Economics and Political Science (LSE). Before joining ADI, she worked for various NGOs in the field of international development, public health and mental health in the UK, South Asia and sub-Saharan Africa.