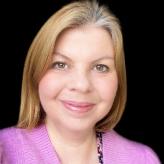 Anne-Marie Archard
She has a wide experience of working in the NHS at national and regional level.
She was most recently the director of the NHS Leadership Academy in London for eight years before moving into running her own development practice.
She is skilled in OD, leadership development, systems leadership, and board development and has focused on  inclusive leadership development within the NHS in London with the Capital People Programme, Talent Management and launched the London Women's Leadership Network which she grew to over 600 members.
She was chair of the NHS Leadership Academy's National Inclusion Leads Network and developed the black men's allies programme in London. She is an active white ally in her ambassador role with the Different Women movement and is also a member of the national NHS Health and Care Women's Leader's Network guiding group. She is an experienced coach, mentor and action learning set facilitator.