Press release
NHS Confederation responds to increase in primary care staffing
Ruth Rankine respondes to news of an increase of 26,000 professionals working in primary care since March 2019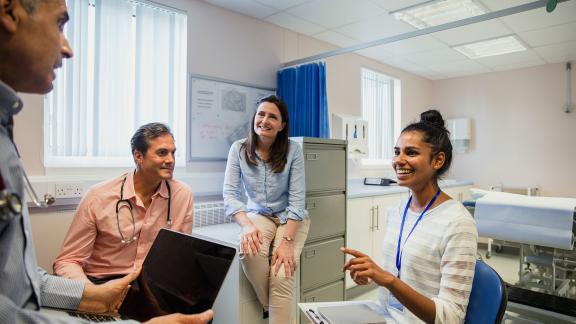 Responding to news that there has been an increase of 26,000 professionals working in primary care since March 2019, Ruth Rankine, director of primary care at the NHS Confederation, said:
"The increase in numbers of primary care professionals is very welcome news and shows that we are heading in the right direction, but against a backdrop of a decline in GP numbers and a continuing increase in demand, there is more work to be done in terms of staffing numbers and retention. The forthcoming workforce plan must address how it will tackle GP numbers and lay out actions that will help keep the staff we do have.
"More staff will undoubtedly be a boost for efforts to deliver on the sensible aims of the primary care recovery plan and it's important that these staff are deployed or enabled to be used to best effect."
About us
We are the membership organisation that brings together, supports and speaks for the whole healthcare system in England, Wales and Northern Ireland. The members we represent employ 1.5 million staff, care for more than 1 million patients a day and control £150 billion of public expenditure. We promote collaboration and partnership working as the key to improving population health, delivering high-quality care and reducing health inequalities.