News
NHS Confederation responds to first day of ambulance worker industrial action
Matthew Taylor responds to the first day of ambulance worker strikes and reiterates call to government to genuinely engage with unions on pay.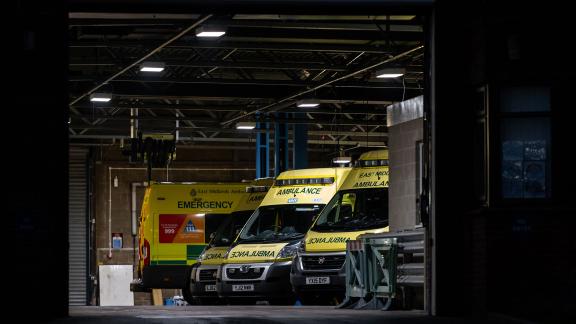 Responding to the first day of ambulance workers strikes, Matthew Taylor chief executive of the NHS Confederation, said
"Along with the intensive preparations undertaken by local NHS services, with support from the military, independent and voluntary sectors, the public's support has been invaluable in managing the events of today. NHS leaders up and down the country will be incredibly grateful for the on-going support from the public when it came to using ambulances and other urgent and emergency care services in line with advice. 
"As expected, the picture has been mixed across the country and we know some ambulance services continue to experience significant delays in handing over patients to hospital. This is a long-standing issue – even before today's strike began 5 of 9 ambulance trusts had declared critical incidents. The average waiting time for category 1 calls is now 9 minutes and 56 seconds against a target of 7 minutes and over an hour for category 2 calls against the target of 18 minutes.
NHS leaders have been working hard to improve these waiting times that have led to many ambulance staff feeling very frustrated and have contributed to today's industrial action. Today, the NHS has pulled out all the stops to ensure that urgent and life-saving care were prioritised but it is simply not sustainable to undertake these efforts every day.
"No health leader wanted to be in this situation in the first place and the strikes could have been avoided had the government attempted to genuinely engage with trade unions about pay. The worry is that this is just the start, and that the full impact of today's strike, along with the first two nursing strikes, will not just be felt today but also in the days and weeks to come. Their fear is that the risk to patients will intensify with future strikes planned and no sign of resolution to the disputes. 
"In arguably the most tumultuous winter for health this country has faced, the government must reach an agreement with trade unions, we cannot afford to let this drift into a prolonged winter of industrial action and a disruptive war of attrition. With over 11,500 staff striking in the RCN's second day of industrial action, resulting in over 2,100 elective operations and 11,600 outpatient appointments being postponed, patients, NHS leaders and the wider workforce need a step-change in the dialogue on pay and working conditions to date. 
"As in yesterday's letter to the Prime Minister we once again urge him to negotiate on the substantive issue of pay awards, in order to avert planned and future strikes. We continue to repeat our message to trade unions that a national resolution is needed as swiftly as possible."