Be yourself, whoever you are
Diversity and inclusion in the workplace is an essential part of our culture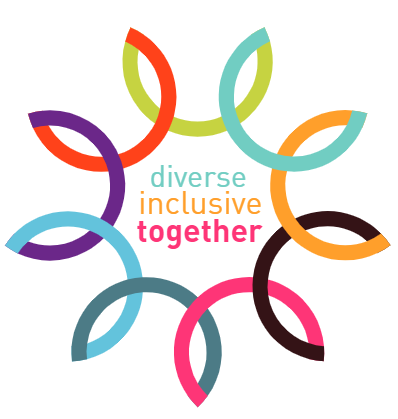 Inclusion is at the heart of what we do, it's written into our values and is the cornerstone of our purpose. We are working hard to make NHS Confederation the best place to work - somewhere you can truly be yourself. 
Whoever you are, we believe differences shouldn't just be accepted but celebrated.
Recruitment process
We will guarantee an interview to candidates that declare themselves to be disabled under the Disability Discrimination Act and meet the minimum requirements of the person specification.
As part of our diverse recruitment practice, we use blind applications. The only information available to the shortlisting panel will be section one of the application form.
Our commitment
Our aim is to develop working practices and create a working environment which enables all our employees:
to be treated with respect and dignity; 
to be treated fairly with regard to all procedures, assessments and choices; and 
to receive encouragement to reach their full potential.
We will therefore seek to ensure all staff are free from unlawful discrimination, victimisation or harassment on the grounds of:
race (including ethnic origin, colour, nationality and national origin);
gender (including sex, marital status or gender reassignment);
disability of any kind;
religion or belief;
sexual orientation
age 
trade union activity
Our commitment applies to all aspects of employment including:
recruitment and the advertisement of jobs; providing equality of opportunity and recruiting & promoting on merit.
terms and conditions of employment.
training, career development and promotion; and
grievance and disciplinary procedures.
To all applicants
Legislation requires us to ensure that all candidates hold valid documents supporting their identity and their entitlement to work in the UK.
At the time of starting their employment, all successful candidates must have permission to work in the UK.
Our BAME Network is a relaxed, inclusive and supportive space for BAME staff and allies to get together for conversation, support, and to help ensure Confed is a great place to work for all staff. 

The group meets on a monthly basis.

  

The CWIG is a working group which aims to support the organisations work around being disability confident, which replaced the two ticks scheme.

The group has a number of champions who represent their directorate, they benefit from bespoke training and guidance on all things inclusion and support the organisation to become more boldly inclusive and empowering of everyone.

The dignity and respect champions are an informal point of contact if you feel you haven't been treated respectfully at work, or if you have concerns about behaviour that you have witnessed.

They are available to listen to your concerns in confidence and support you to resolve issues informally if appropriate.

Our LGBTQ+ staff group is a relaxed, inclusive and supportive space for LGBTQ+ staff and allies to get together for conversation, support, and to help ensure a great place to work for LGBTQ+ people.

The Menopause Wellbeing Group was established to empower women effected by menopause to have a voice in the workplace. It is a group that aims to support each other through sharing helpful advice and driving positive organisational change around menopausal wellbeing in the workplace.

The group is open to anyone who is affected by menopause or is simply passionate about advocating for menopausal wellbeing in the workplace. 

The group meet virtually monthly and have a private Teams group where they keep the conversation going.
More about our networks and diversity initiatives and associations