Blog post
Transforming the NHS into an inclusive environment for LGBTQ+ staff and patients
Great progress has been made, but more still needs to be done to transform the NHS into a truly inclusive organisation for LGBTQ+ staff and patients.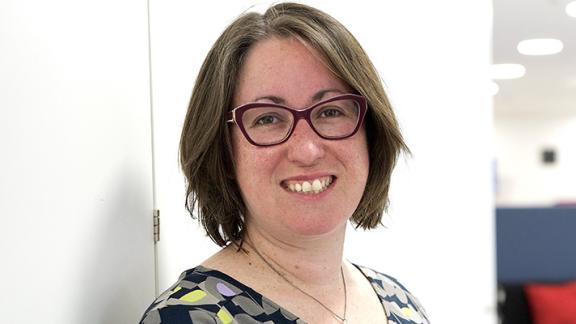 Following the launch of the Health and Care LGBTQ+ Leaders Network, our director of international relations, Layla McCay, shares her experience of being a gay woman in the NHS and her pride on being part of a movement that aims to transform the NHS into an inclusive environment for LGBTQ+ staff and patients. 
 
When I first qualified as a doctor, I sometimes wondered if I was the only lesbian doctor in my hospital (or maybe even in all hospitals). The lack of visibility of other LGBTQ+ staff at every level, from my peers to the echelons of senior leadership, coloured not only my experience of working in the NHS, but also using it as a patient. I now know, of course, that my experiences were far from unique. 

Whenever a colleague asked: 'So, do you have a boyfriend?' or made some crass joke about being gay, I had to make a rapid assessment - did I dare to reveal that part of who I am? Was it worth it? Section 28 had just been repealed and it still felt reckless to even mention my sexuality in a professional setting.  

Then, there was the dread of having to choose between a lie, an evasion, or making a personal 'pronouncement.' The fear of my colleagues' usually awkward and sometimes negative reactions; the risk that they would change how they thought about me or how they included me; women now assuming I must want to seduce them; men now making lewd comments; the anxiety that I would forever be branded as 'different' or 'not one of us' and whether that might affect how I was treated in future; how I was assessed by patients, peers and seniors; opportunities I might not be offered. It was exhausting. Even when some of my colleagues knew I was gay, I knew I was not bringing my whole self to work. And I felt diminished. 

Today, things are different. People have a much wider understanding and expectation of their colleagues' sexual orientations. Many NHS staff belong to thriving LGBTQ+ staff networks – both LGBTQ+ staff and allies. England has a national adviser for LGBT health. Trusts have NHS rainbow badges or lanyard schemes associated with training that sends a signal of support to LGBTQ+ people and their families. Many NHS organisations fly the rainbow flag for Pride, march in parades, and will be taking part in this year's NHS Virtual Pride. I could never have imagined these things in my first year as a doctor. 

But, also, things are not so different. Some staff still find it difficult to bring their whole selves to work. Some of the anxiety, prejudice, and discrimination I once feared still exists. As an example, I was recently discussing the utility and accuracy of NHS staff sexual orientation data. It was relatable but sad to hear some senior LGBTQ+ NHS leaders explain that they had only just built up their nerve to tick that box. Trans leaders, in particular, speak about the toxic atmosphere some colleagues face at work, even here, in this health and care sector that we all love, and that wants so much to be inclusive. 

Things are also challenging for some LGBTQ+ patients. A survey by NHS England a few years ago found at least 16 per cent of survey respondents who accessed or tried to access health services had a negative experience because of their sexual orientation, and at least 38 per cent because of their gender identity. These figures are backed up in a survey by Stonewall, which found that almost one in four LGBT people have witnessed discriminatory or negative remarks against LGBT people by healthcare staff, and one in seven have avoided treatment for fear of discrimination. I know I have personally not disclosed my sexuality to some doctors and nurses, even when I knew it was relevant, because I feared a negative reaction. And the COVID-19 pandemic is only highlighting and exacerbating LGBTQ+ health inequalities. 

It is clear that LGBTQ+ people face a range of negative experiences within the health and care sector that affect their physical and mental health and may restrict their opportunities and achievements. Things may have improved, but we can do better. And that is where the NHS Confederation's new Health and Care LGBTQ+ Leaders' Network comes in. If we bring together LGBTQ+ people and their allies, who see themselves as having a leadership role in the NHS and across the wider health and care system, we can help understand the challenges and embed positive change for LGBTQ+ staff and patients across the country. 

The Health and Care LGBTQ+ Leaders' Network aims to improve the experience of LGBTQ+ staff and patients in several ways – some of which are still to be developed because this network will be about listening and understanding as well as doing.  

Great progress has been made within the NHS since I entered it nearly two decades ago, but it will be wonderful to be part of transforming the NHS into an increasingly inclusive organisation. We hope to build a social movement of health and care people who identify as LGBTQ+, together with allies, uniting to make real change.  

As a young lesbian in the NHS, seeing LGBTQ+ people on boards and in senior leadership positions, and interacting with LGBTQ+ peers, would have been transformative. I am privileged as a (now a tad older) lesbian to be sitting around the table where this is happening. And I am thrilled to be part of making that a reality for everyone. I hope you will join us. 


Layla McCay is director of international relations at the NHS Confederation. Follow her on Twitter @LaylaMcCay 
This blog first appeared in the HSJ on Friday 26 June.