Audio
Mental Health Network LGBTQ+ workforce visibility podcast
Listen to the MHN's EDI podcast on LGBTQ+ visibility in the healthcare workforce.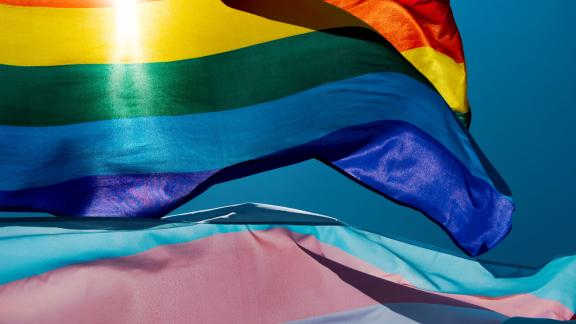 In this Mental Health Network podcast on equality, diversity and inclusion in the NHS, we focus on LGBTQ+ visibility in the workforce. Recorded in September, this two-part podcast hears from Peter Molyneux, chair, Sussex Partnership NHS Foundation Trust as he interviews:
Part 1
• Adam Doyle, Chief Executive Officer, Sussex and East Surrey Clinical Commissioning Groups
• Anna Einarsdottir, Senior Lecturer, York University
• Tara Hewitt, Group Equality & Inclusion Programme Manager at Northern Care
Part 2
• Simon Blake OBE, Chief Executive, Mental Health First Aid England
• Carolyn Regan, Chief Executive, West London NHS Trust
• Alfredo Thompson, Workforce Programmes Director, North Middlesex University Hospital NHS Trust
Our panels discuss their experiences of being openly LGBTQ+ throughout their careers, how visibility has changed during this time, their advice to those looking advance their careers as visibly LGBTQ+ and their hopes for the future of the healthcare workforce.